Post-harvest losses have always been a challenge to farmers and threat to food security. Unarguably food security could be enhanced through preservation and processing of crops, especially perishable commodities like tomatoes, onions, pepper, mangoes, vegetables, among others.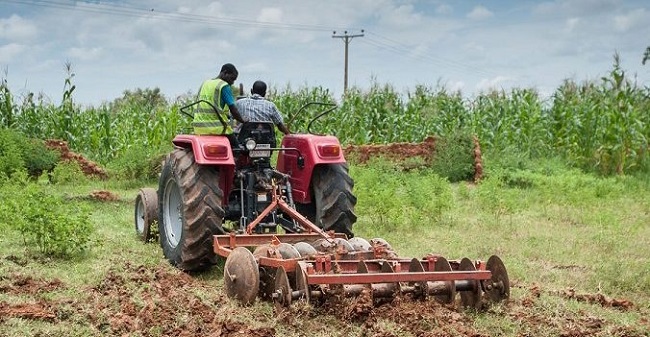 Preservation involves preventing the growth of micro-organisms on food and retardation of oxidation of fats which causes rancidity (spoilage of food such that it becomes unsuitable and undesirable for consumption).
It also includes processing of fruits and vegetables into jams, boiling to reduce moisture content of the produce and sealing up the product in an airtight container to prevent recontamination.
Caning and drying of produce, refrigeration and freezing as well as cutting with oil or wax are all methods of preserving food items.
Sub-Saharan Africa has been described as having huge food security concerns as most of the food waste occurs at the post-harvest stage.
Some crops perish on the farm during harvest gathering, and others occur while the commodity is in transit.
Experts opine that if smallholder farmers are provided with driers, processing machines, among others, locally produced commodities will compete favourably with imported ones.
Available records put losses incurred by farmers in 2013 at 78 per cent, but with advocacy and improvements from the Federal Ministry of Agriculture and Rural Development, it was reduced to 50 per cent.
Recent statistics show that post-harvest loss is put at 30-50 per cent for grains, while other commodities record over 50 per cent loss.
Some farmers, especially in the north, dry their grains on the roadside. That is part of the reasons why little stones are found in rice and some other grains.
Dr Bello Dogondaji, the National General Secretary, Federation of Agricultural Commodity Associations of Nigeria (FACAN), who spoke on the issue, said there was need to move from the old system of preserving perishable commodities to a modern practice.
He said that this would ensure that post-harvest losses of perishable commodities were effectively managed.
"The need to migrate from the old system of preserving our perishables commodities cannot be over-emphasised.
"Therefore, all stakeholders must put hands on deck to ensure that post-harvest management, especially perishable commodities are introduced to our teeming farmers who have no alternative other than to sell their commodities at give-away prices.
"However, here, in our association, we introduced a technology of preserving or managing the life shape of perishable commodities like tomatoes, onions, pepper, mangoes and others.
"This technology is the latest conditioning facility introduced by Agro-Mill of Russia; it has the capacity to store over 4,000 tonnes of different perishable commodities.
"After this, we have other methods of preserving these perishables commodities, which include solar drying and sun drying and host of other means of preserving perishables, including the old and modern methods," he said.
Dogondaji said the task of managing these perishable commodities lie in the hands of farmers, the commodities associations, the dealers, and other stakeholders dealing in perishable commodities.
Mr Obasi Sunday, Chief Agricultural Superintendent, Horticulture Division, Federal Department of Agriculture, said post-harvest losses could be reduced through the provision of preservation equipment.
He enumerated causes of post-harvest losses to include lack of efficient warehouse for storing of produce during the raining season, high cost of storage as well as low skills of value chain operators on storage procedure.
Sunday said that the problem of post-harvest losses during the raining season could be reduced through provision of driers, refrigeration of fresh produce as well as provision of good warehouses.
The expert said the small holder farmers could be assisted in preserving perishable food items by developing their skills and capacity on pre- and post-harvest handling of commodities.
He stressed the need to subsidise transportation equipment (plastic crates and cold chain facilities) for handling of perishable goods like tomatoes.
"Small holder farmers could be helped through the establishment of cold chain facilities in market across the nation and the training of personnel to manage and maintain it.
"Awareness should be created on the benefit of post-harvest handling and management, as well as developing the capacity of value chain operators on integrated pest and disease management in pre-harvest, post-harvest and storage," he said.
The expert recommended that grains should be dried with solar and batch dryer and thermal dryers to a safe moisture content.
"Grain can also be stored with hematic bags and stored in warehouses with good facility storage control of moisture and humidity.
"The produce should not be allowed to stay in the farm when they are physiologically mature to be harvested," he said.
He equally recommended the use of chemicals and pesticide to store agricultural product.
Sunday said tuber crops like yam and cassava could be processed into flour and cubes for export, while cassava could be processed into garri and high-quality starch.
He identified long period of transportation by road as one of the factors responsible for huge losses of perishable food items.
"Most fruits and vegetables (perishable goods) have a short shelf value, while the post-harvest losses are estimated at 41 to 51 per cent in Nigeria.
A lot of post-harvest losses have been traced to the transportation systems in place. For instance, many transporters use raffia baskets, plastic bags to transport fruits and vegetables which are heaped together or wrongly stacked.
"They generate internal heat which destroys the quality of the produce leading to growth of mould after some days. Some transporters transport their produce when the temperature is high," he said.
The expert recommended that fresh produce should be transported when the temperature is not high, especially in the nights or use of cold chain trucks could be adopted to transport such perishable goods.
He kicked against multiple taxation and levies on perishable goods, adding that at times some states delay the movement of such products thereby exposing the products to spoilage.
He tasked Nigerian breeders to develop varieties of tomatoes and other commodities that would have longer shelf life.
Mr Theodore Ogaziechi, the Director of Information, Federal Ministry of Agriculture and Rural Development, noted that mechanised agricultural programme of the Federal Government would minimise post-harvest losses.
"The Federal Government is preparing to commence mechanised agriculture for all farmers. It will not only be production of goods, but the programme would also involve processing that will help reduce wastages.
"Once this mechanised farming kicks off, wastages will be minimised," he said.
By Doris Esa