The Minister of Water Resources, Mr Suleiman Adamu, has called for co-operation among Nigeria's water, energy and food security sectors towards addressing challenges hindering socio-economic development.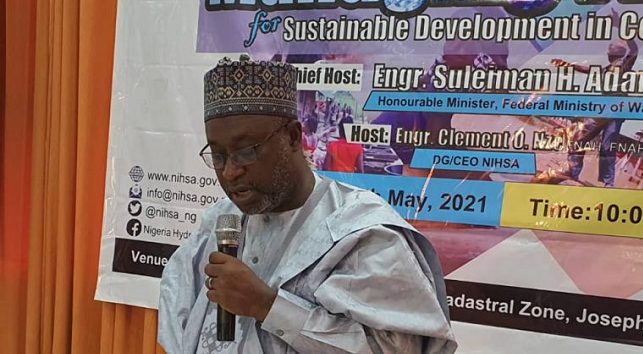 Adamu made the call on Tuesday, August 2, 2022, at the opening of a three-day Inter-Sectoral Policy National Dialogue on "the Nexus of Water -Energy-Food Security" held in Abuja.
The workshop was organised by the Niger Basin Authority (NBA) and German International Cooperation (GiZ).
He said mismanagement of one sector could affect the viability of other sectors and compromise the livelihoods of the people and the ecosystem.
Adamu, represented by the Director, Water Quality and Sanitation, Mr Emmanuel Awe, said the nexus approach reflected the interlink between Water, Energy, Food Security and Environment.
He expressed the need to integrate all sectors towards promoting positive impact, socio -economic development and management of resources.
Adamu said increasing activities due to urbanisation, agriculture and industrialisation, had resulted in the pollution of fresh water with serious adverse effects on health and wellbeing.
While expressing the Federal Government's gratitude to the NBA and experts, he urged all participants to show more commitment for effective and efficient implementation of all NBA projects and programmes.
Regional Coordinator, Nexus GIZ and EU, Robert Kronefield and NBA representative, Bamidele Olatunji, said the workshop would strengthen stakeholders' capacity in planning, policy development and implementation of the NEXUS approach.
The first phase of the NBA and German Cooperation (NBA-GIZ) NEXUS Project (2016-2020) placed strong emphasis on regional integration of the NEXUS approach and capacity building.
The NEXUS project takes an integrated view of the water, energy and agriculture sectors, as these are all competing for the same scarce resources.
It allows an optimal balance of interests in the use of resources, manage conflicts and human rights risks appropriately, and respect the limits of the planet's ecological resilience.
By Tosin Kolade