United Nations Secretary-General, António Guterres, on Monday, March 5, 2018 announced the appointment of Michael R. Bloomberg of the United States as his Special Envoy for Climate Action.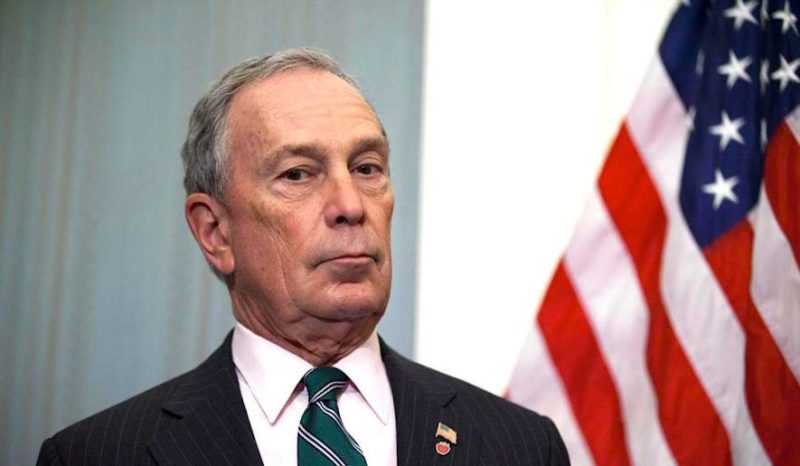 Mr. Bloomberg will support the Secretary-General's climate strategy and efforts toward the planned 2019 Climate Summit at the UN Headquarters, says Guterres' office, adding that the 2019 Climate Summit will mobilise stronger and more ambitious action towards 2020 climate targets.
The Special Envoy will leverage efforts in key areas of the Climate Summit to encourage rapid and enhanced implementation of the Paris Agreement in the context of sustainable development.
The Secretary-General will be engaging and inviting leaders from governments, businesses, finance and civil society organisations with a view to bending the emissions curve by 2020 and accelerating the implementation of the Paris Agreement. The Secretary-General and Mr. Bloomberg, the UN says, share the perspective that the emissions gap needs to be closed soon to limit global temperature increase to below 2 degrees Celsius. Climate Action, including those by cities and sub-national actors, play an essential role in driving ambition on climate change, it adds.
Mr. Bloomberg, alongside Governor Jerry Brown of California State, also launched the America's Pledge initiative, which will aggregate and quantify the actions of states, cities and businesses and other non-national actors in the United States to drive down their greenhouse gas emissions, consistent with the goals of the Paris Agreement.
Mr. Bloomberg served as the 108th Mayor of the City of New York from 2002 to 2013. He began his career in 1966 at Salomon Brothers, and launched the financial news and information company Bloomberg LP in 1981. In 2007, Mayor Bloomberg addressed the United Nations Framework Convention on Climate Change (UNFCCC) in Bali, Indonesia.
He was appointed as UN Special Envoy on Cities and Climate Change on January 31, 2014 by the then Secretary-General, Ban Ki-Moon. In December 2015, Mr. Bloomberg was appointed by the Chair of the Financial Stability Board (FSB) Task Force on Climate-related Financial Disclosures (TCFD). The Task Force – which has finished its work – has developed voluntary, climate-related financial disclosures for use by companies in providing information to lenders, insurers, investors and other stakeholders.
On Monday, Bloomberg said he hoped Trump would change his mind.
"And if that's the case, that shows a great leader who, when facts change, and they recognise something different, they're not bound to what they did before, they're willing to change," he said.
"And its fair to say this president does change his views – generally it's one day to the next, but over a longer period of time."
Gueterres said: "Very little depends today in relation to climate change, on central government.
"The world has those that follow and those that lead. And those that lead, some lead in the wrong direction and some lead in the right direction.
"Mr. Bloomberg is of those that lead and have always led in the right direction and it is an enormous privilege for me to be able to work closely with you."