Antarctica's ice sheet is melting more rapidly than previously expected, a scientific study published in the scientific research journal Nature has revealed, adding to the sense of urgency to act on climate change and to finalise the rulebook of the Paris Agreement at the end of 2018.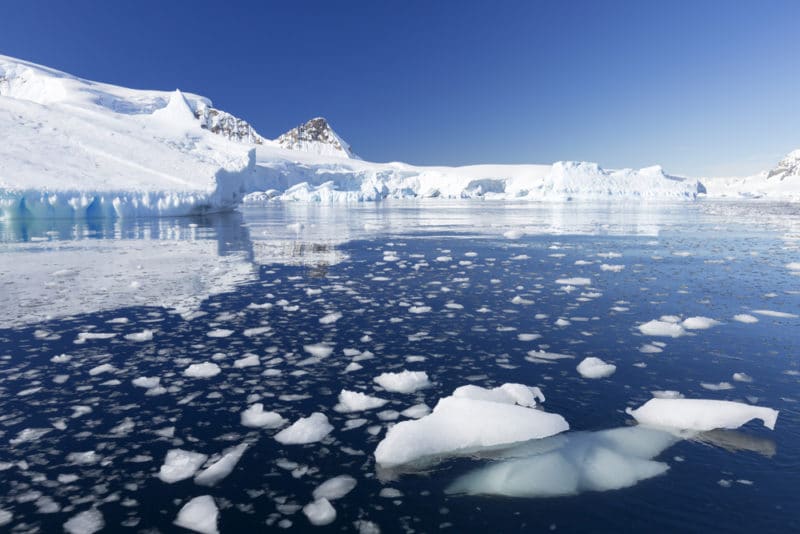 The study, funded by NASA and the European Space Agency ESA, concludes that losses from the continent have tripled since 2012, with meanwhile 180 billion tonnes of ice pouring into the ocean every year.
Scientists fear that if climate change is not controlled swiftly, the ice sheets in Antarctica could collapse because of climate change, leading to a rise in sea levels which would have disastrous consequences for low-lying cities and communities.
Apart from the flooding of the coastal areas, rising sea levels contaminate freshwater sources, and saltwater interferes with agriculture by stunting crop growth.
Time is running out to cut greenhouse gas emissions
The results of the Ice Sheet Mass Balance Inter-Comparison Exercise (IMBIE), that comprised 80 scientists from 42 international organisations, underscores that time is running out and nations must act now to cut greenhouse-gas emissions in line with the objectives of the Paris Agreement.
Even though the ice sheet would not melt overnight, the rate at which it is melting will contribute to at least six inches (15 centimeters) to sea-level rise by 2100, says the study.
Using 24 satellite surveys of Antarctica, this latest IMBIE is said to be the most complete assessment of Antarctic ice mass changes ever conducted.
"This is the most robust study of the ice mass balance of Antarctica to date," assessment team co-lead Erik Ivins at NASA's Jet Propulsion Laboratory (JPL) said. "It covers a longer period than our 2012 IMBIE study, has a larger pool of participants, and incorporates refinements in our observing capability and an improved ability to assess uncertainties."
The team looked at the mass balance of the Antarctic ice sheet from 1992 to 2017 and found ice losses from Antarctica raised global sea levels by 0.3 inches (7.6 millimeters), with a sharp uptick in ice loss in recent years.
The scientists attributed the threefold increase in ice loss from the continent since 2012 to a combination of increased rates of ice melt in West Antarctica and the Antarctic Peninsula, and reduced growth of the East Antarctic ice sheet.
Antarctica's potential contribution to global sea level rise from its land-held ice is almost 7.5 times greater than all other sources of land-held ice in the world combined. The continent stores enough frozen water to raise global sea levels by 190 feet (58 meters), if it were to melt entirely. Knowing how much ice it's losing is key to understanding the impacts of climate change now and its pace in the future.