Executive Secretary of the Secretariat of the Convention on Biological Diversity (CBD), Elizabeth Maruma Mrema, has said that the media plays a crucial role in creating awareness on the global biodiversity crisis.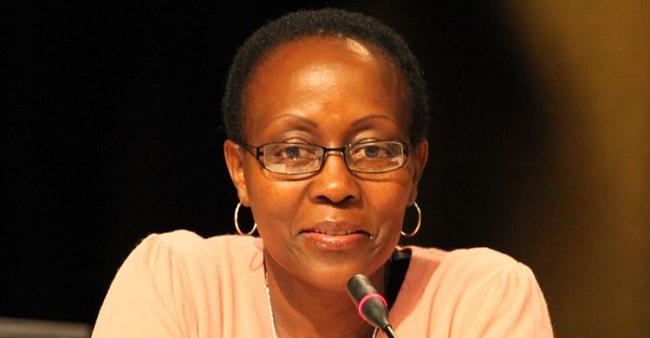 Mrs Mrema made the disclosure in a recent correspondent to the leadership of the African Network of Environment Journalists (ANEJ), which had written earlier to congratulate her on her appointment by United Nations Secretary-General, António Guterres, on Monday, June 8, 2020 as head of the CBD.
While thanking Mr. Sidi El Moctar Cheiguer, President of ANEJ, for his gesture, Mrema highlighted the "important contribution of ANEJ to the work of the Secretariat".
"Media plays a crucial role in making people aware of the biodiversity crisis and the impact of human activities on ecosystems, and ANEJ has been an important partner for the Secretariat in addressing biodiversity and climate challenges, by raising environmental awareness and inspiring action to protect the natural environment," she stated.
Mrema added: "Thank you for your kind letter congratulating me on my appointment as Executive Secretary of the Secretariat of the Convention on Biological Diversity. I am grateful for your warm words and wishes. It is a great honour to be entrusted with such a significant responsibility at this very important moment in the history of the Convention.
|I hope that, with the support of my dedicated colleagues at the Secretariat, we continue to serve the objectives of the Convuntion and to lead and inspire action to secure a better future for all life on Earth."
While congratulating Mrema, Cheiguer described the appointment as "a well-deserved reward for your focus and hard work over the years in the UN System".
The appointment of Ms. Mrema coincides with the transition from the present Strategic Plan for Biodiversity 2011-2020 and its Aichi Biodiversity Targets to a new post-2020 global biodiversity framework expected to be agreed by the Conference of the Parties (COP) next year in Kunming, China.
The Zero Draft of the post-2020 global biodiversity framework, released earlier this year, outlines five long-term goals related to the Convention's 2050 Vision for Biodiversity, which aims at living in harmony with nature.
The post-2020 framework, according to the UN, can play a significant role in building the resilience needed in the face of growing environmental, health and development challenges, and will be relevant for the period of reconstruction following the COVID-19 pandemic.