Malaysia has successfully eliminated mother-to-child transmission of HIV and syphilis, the World Health Organisation (WHO) said on Monday, October 8, 2018 in Manila.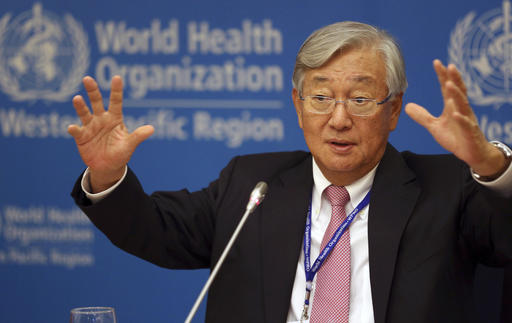 "Malaysia today became the first country in the WHO Western Pacific Region to be certified as having eliminated mother-to-child transmission of HIV and syphilis,'' WHO said in a statement.
Shin Young-soo, WHO regional director for the Western Pacific, lauded Malaysia for its efforts over the past several years to eliminate the transmission.
"Parents can now ensure their babies are born free of HIV and syphilis and have a healthy start to life,'' Shin said.
He added that "elimination could not have been achieved without Malaysia's strong commitment to ensuring access to quality and affordable health services for all women, children and families''.
WHO Director-General, Tedros Adhanom Ghebreyesus, and Shin presented Malaysia's Minister of Health, Dzulkefly Ahmad, with a certificate of elimination during the session of the WHO Regional Committee for the Western Pacific which opened on Monday in Manila.
As the treatment for prevention of mother-to-child-transmission is not 100 per cent effective, elimination of transmission is defined as a reduction of transmission to such a low level that it no longer constitutes a public health problem.
Malaysia was among the early adopters globally of national prevention of mother-to-child transmission (PMTCT) of HIV and syphilis in maternal and child health services, according to the WHO.
The Southeast Asian country started PMTCT services in 1998.
"Achieving elimination is not the end of our struggle to ensure every Malaysian child starts life healthy and free of HIV and syphilis. It's the beginning of a never-ending journey to provide exceptional quality of care to prevent all infections that pass from mother to child,'' Dzulkefly said.
WHO data shows that some 13,000 women, who become pregnant in the WHO Western Pacific region each year, are living with HIV, and one in four does not receive antiretroviral therapy (ART).
Additionally, the WHO said each year an estimated 45,000 pregnant women in the region are infected with syphilis, which can result in early foetal loss and stillbirth, low birth weight, serious neonatal infections and death.
But simple, cost-effective screening and treatment with penicillin during pregnancy can eliminate most of these complications.
"This elimination is a remarkable achievement that puts Malaysia at the forefront of the global effort to ensure that no child is born with HIV or congenital syphilis.
"A combination of political commitment, stronger systems for health, and timely prevention, diagnosis and treatment is the key to success,'' said Eamonn Murphy, UNAIDS regional director for Asia and the Pacific.