To commemorate the 2019 World Malaria Day, Ghana and Sierra Leone have announced plans to roll out national zero malaria campaigns as part of efforts to step up the fight against the disease.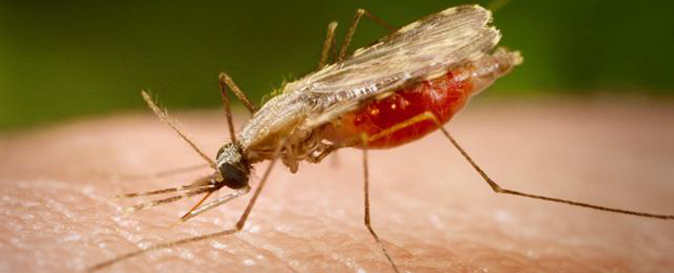 RBM Partnership to End Malaria, an NGO, in a statement on Thursday, April 25, 2019 says the campaign is tagged `Zero Malaria Starts with Me'.
"Zero Malaria Starts with Me" is the official global theme for World Malaria Day 2019.
The day was designed to remind people across the world that they have the power and personal responsibility to take actions that will protect families and communities from malaria and the importance of holding governments accountable.
The statement said Sierra Leone and Ghana would be supported by advocacy action partnership with NGOs like Comic Relief, GSK and the RBM to end malaria.
It added that the partnership would support both countries in the implementation of the campaign as well as help to protect more citizens from the disease.
"Today, malaria impacts Africa more than anywhere else in the world with 10 of the 11 highest malaria burdened-countries located on the continent.
"Ghana is the 7th highest malaria burdened country in the world, recording over seven million cases in 2017 according to the recent World Malaria Report.
"Sierra Leone recorded three million in the same year and cases in both countries are on the rise,'' according to the statement.
The statement further said that Ghana and Sierra Leone would be reigniting a national society-wide movement towards malaria elimination, promoting private sector and community engagement strategies, tailored to meet the challenges each country faces.
It noted that Sierra Leone would increase engagement of key local leaders, including religious leaders across the country.
Furthermore, it said both country's national malaria control programme would promote community engagement through activities to raise awareness of malaria prevention tools, such as Long-Lasting Insecticide-treated Nets (LLINs).
Yacine Djibo, Executive Director, Speak Up Africa, said: "After launching the Zero Malaria Starts with Me campaign five years ago, we are excited to see it being brought to global attention.
"We look forward to working closely with leaders in Ghana and Sierra Leone to campaign in their countries.
"With the support of country leaders, policymakers, academics and local communities across the continent we can achieve zero malaria in our lifetime,'' he said.
Mrs Liz Warner, Comic Relief's CEO, says the group is proud and excited to be supporting Zero Malaria Starts with Me programme.
"It is a bold ambition and will require massive commitment and dedication, working with our African partners and leaders in this huge positive initiative," she added
Dr Abdourahmane Diallo, CEO RBM Partnership to End Malaria, called on donor agencies to step up their investment in the fight against the disease.
"We are encouraging communities and individuals to take ownership of the malaria fight.
"I am delighted that we will be working with Ghana and Sierra Leone on Zero Malaria Starts with Me campaign to engage all parts of society and make much needed progress in fighting the disease," he said.