The National President of Maize Association of Nigeria (MAAN), Mr Tunji Adenola, says poultry industries across the country are closing down because of shortage of maize for poultry feeds production.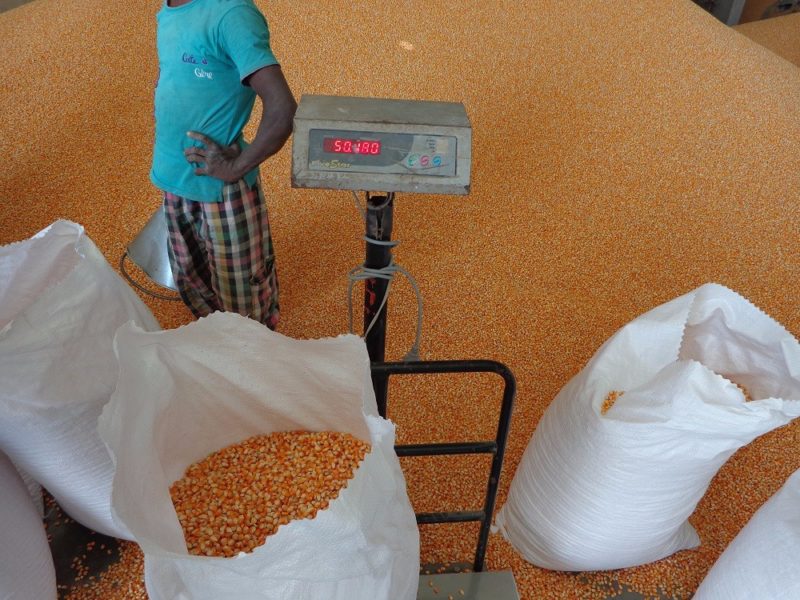 The maize grain is a major feed grain and a standard component of livestock diets where it is used as a source of energy.
Adenola, who said this in an interview with News Agency of Nigeria (NAN) in Abuja, however, called for urgent government intervention in order not to allow poultry feeds imports to flood country's markets.
"We, as a nation, are at a crossroads on the issue of inadequate maize production, resulting in excessive prices and regular importation of this essential raw material that is critical to food and feeds industries across the nation.
"Today, the poultry industry is almost in a comatose because maize is in short supply; I have seen many poultry farms that have closed down, and this has to be reversed. The poultry industry must be revived and we have a lot of role to play here.
"I believe the atmosphere is right now for maize farmers to take this decisive and bold step, as we have all suffered from the effect of last year's maize shortage and now that government is diversifying the country's economy with tangible emphasis on agriculture.
"I will like to suggest to those working in the maize value chain to proffer a workable, non-theoretical but practical approach which will be business-oriented to enable us to become self-sufficient in maize production, with surplus for exports,'' he said.
Adenola said that the government's inconsistent policies and outbreak of diseases had stunted the growth of the poultry sub-sector in the recent past, adding that there was a need to initiate sound agricultural policies that would improve the poultry industry.
"A number of biotic and abiotic stresses have regrettably hindered the pace of growth expected in the poultry industry.
"Some human factors and some government policies have also contributed to the slowing down being experienced.
"For instance, lack of definite government policy that totally prohibits the importation of maize into the country is one limitation; apart from inconsistent government policies.
"The outbreak of pests and diseases like the recent Fall Armyworm infestation of maize farms in some states has constituted major setbacks to massive maize production and discourages investments in maize production.
"We must find ways to eliminate all man-made inhibitions to the growth of maize value chain.
"There is need to get the federal Ministries, Departments and Agencies (MDAs) to have the same understanding and concertedly promote the fulfilment of government policies.
"A situation where there government ministries take different positions on the same subject within the same government is not ideal for a nation on the path of growth and change,'' he said.
Adenola, however called for a review of the activities of MAAN to identify what should be done correctly along the maize value chain so as to strengthen the association's efforts to facilitate the country's agricultural development.
By Philomina Attah