Environment Minister, Hadiza Mailafia, has tasked Environmental Health Officers to rededicate themselves to their work by inspecting at least 50 houses per day to remove environmental nuisance and reduce the incidences of communicable diseases, diarrhea, cholera and malaria.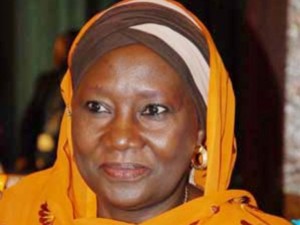 She said in Abuja on Monday during the inauguration of Environmental Health Practice Monitoring Committee that the officers should "abate the nuisances consisting of business as usual, low work output, compromise of professional responsibility and integrity, corruption and loss of impact on the society to ensure that they impacted positively and perceptibly in their operational areas."
She restated government's determination to reverse the ugly trend in Environmental Health Management through the recruitment and proper training of a formidable sanitation workforce and the promotion of their relevance and impact.  She appealed "to various employers of environmental health officers at state and local governments, and large private establishments and industries to consider as a matter of urgent priority the increase of Environmental Health workforce through recruitment and training, and also equipping them for greater performance."
She appealed to the office of the Head of Service of the Federation to grant needed waivers to the Federal Civil Service Commission and other relevant Ministries to employ more environmental health officers to maintain the minimum required number of the cadre to support environmental health practice.
She lamented that the workforce of 7,000 registered Environmental Health Officers was far from the World Health Organisation  (WHO), recommendation of one Environmental Health Officer to eight thousand people, as this has left the country with a shortfall of 23,000 personnel, according to the WHO figures.
The minister observed that Environmental Health Officers had a crucial role to play in maintaining a healthy and sustainable environment and assured that the Ministry would continue to give them every necessary support.
The Registrar of the Environmental Health Officers Registration Council of Nigeria, Augustine Ebisike, commended the Federal Government for the huge efforts already made to enhance Environmental Health Profession in the country.  He stated that the inauguration of the Practice Monitoring Committee would further improve the standard of practice in the country.