The Pan African Climate Justice Alliance (PACJA), in partnership with the National Climate Change Council (NCCC) of the Government of Nigeria, alongside other partners will host the First Agriculture Adaptation Conference from October 16 to 19, 2023, in Abuja.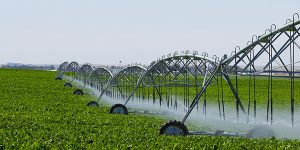 The First Conference on Agriculture Adaptation seeks to galvanise a critical mass of actors towards accelerated agricultural adaptation, including stimulating smallholder farmers' proactive engagement in international climate dialogue and intervention processes.
Similarly, the conference will create an inclusive dialogue that places agriculture at the centre of climate response priorities for Africa through heightened adaptation and transition measures.
Besides taking stock of the progress made towards advancing agricultural adaptation in global climate discourse processes, including NDC implementation in African countries, the conference will explore and develop strategic approaches and map spaces for advancing equitable, just, inclusive, gender-responsive, ecologically sustainable, and locally led adaptation options that build resilience to smallholder farmers and communities.
The forum will also introspect the outcomes of the Nairobi Declaration from the Africa Climate Summit and its implications in scaling adaptation in the agriculture sector in Africa.
Furthermore, the forum seeks to strengthen the voices, and support innovative solutions advanced by frontline communities, including youth and women, in all efforts to accelerate agricultural adaptation and transformation in the transition towards low-carbon, climate-resilient development pathways.
Finally, participants and delegates will discuss and agree on the collective messaging and next steps in the acceleration of agricultural adaptation in the countdown, during and beyond the African Climate Action Summit and the 28th Session of the Conference of the Parties (COP28) to the United Nations Framework Convention on Climate Change (UNFCCC) holding in November/December 2023 in Dubai, the United Arab Emirates (UAE).