The 2018 World Cities Day global observance will be held in Liverpool, United Kingdom, on October 31.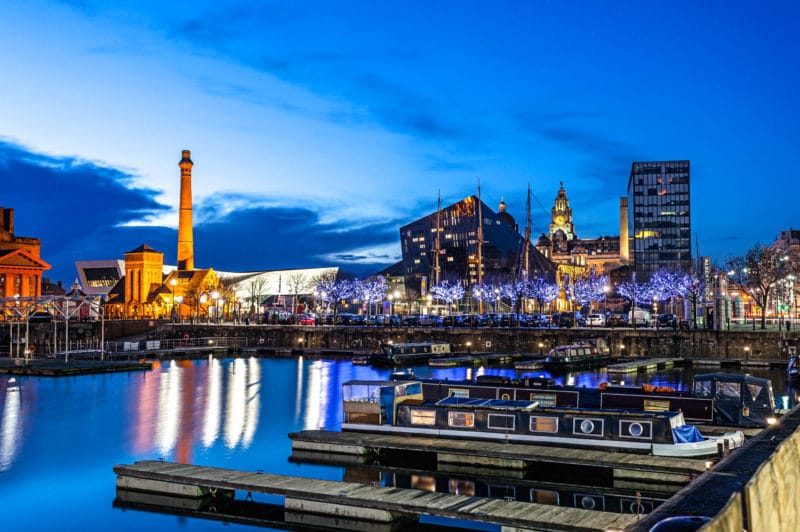 The announcement was made by the Mayor of Liverpool, Joe Anderson, at the International Business Festival being hosted in the city. The event will be jointly organised by the United Nations Human Settlements Programme (UN-Habitat), Liverpool City Council and the Shanghai People's Government.
The United Nations has designated October 31 as World Cities Day. The aim is to promote the international community's interest in global urbanisation, push forward cooperation among countries in meeting opportunities and addressing challenges of urbanisation, and to contribute to sustainable urban development around the world.
The overall theme of World Cities Day is "Better City, Better Life", with a different sub-theme being selected each year to either promote successes of urbanisation or address specific challenges. The theme for 2018 World Cities Day is "Building Sustainable and Resilient Cities", as announced by the UN-Habitat Executive Director, Ms Maimunah Mohd Sharif, in February during the Ninth session of the World Urban Forum in Kuala Lumpur, Malaysia.
The Mayor of Liverpool, Joe Anderson said, "I'm delighted that Liverpool Vision have been able to secure this prestigious event to come to the city. UN-Habitat's World Cities Day sits perfectly with the ambitions that we have laid out through our Inclusive Growth Strategy, part of which is attracting events that build upon our global city brand and profile. Hosting the event will give us the opportunity to showcase Liverpool and the wider region on the world stage, sharing conversations and best practice with other great cities including our sister city Shanghai."
The UN-Habitat Executive Director, Ms Sharif, expressed her gratitude to the city of Liverpool for offering to host the event.
"Liverpool is a great example of urban transformation. The city, which has faced significant challenges in the past, has transformed itself through regeneration and sustainable urban development," she said. "It is a great example of a truly resilient city and this is a fantastic opportunity for Liverpool to demonstrate its success to the world."
The World Cities Day celebration was proposed in the Shanghai Declaration by the organising committee of the World Expo, the United Nations and the International Exhibition Bureau at the World Expo 2010 Shanghai China, with the aim of, "inspiring humankind in its enduring pursuit of urban innovation and harmonious development."
In December 2014, the UN General Assembly designated October 31 as World Cities Day. The 2014 World Cities Day Global Observation was held in Shanghai, China followed by 2015 in Milan, Italy then 2016, in Quito, Ecuador and last year in Guangzhou, China.