The Covid-19 pandemic has been on the frontline globally in the last few months. The attention it has received surpassed that given to the steadily unfolding climate crisis. The pandemic's emergency status has not faulted – an envy to climate activists' whose repeated calls for "climate action now" have been gainsaid by denialists and skeptics.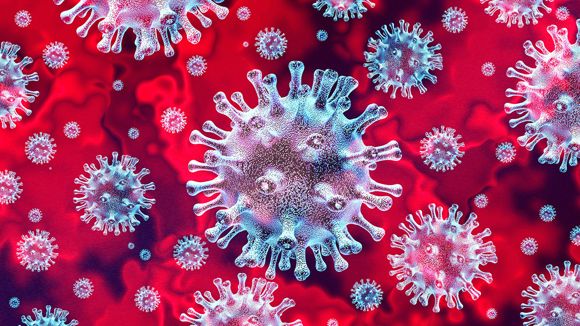 With high hopes that the pandemic will end soon, the successes and failures of responses to the most vulnerable in cities, nevertheless, present lessons for addressing the urban poor's vulnerability to climate change.
Links between covid-19 and climate change
Before drawing lessons, it is useful to highlight interconnections between the Covid-19 pandemic and climate crisis. First is the pandemic's contribution to "healing" of the earth. Notably, lull associated with full or partial lockdown across cities and countries have led to significant reduction in greenhouse gas emissions and air pollution.
For example, in China, the world's largest carbon emitter, emissions were down about 18% between early February and mid-March 2020 – a cut of 250m tonnes. In addition, with reduced pressure on natural ecosystems, wildlife moved to deserted human enclaves and returned to contested habitats – a temporary win for biodiversity conservation.
Notwithstanding the contributions to climate mitigation and improved environmental quality, some think the pandemic has diverted attention and resources away from relevant actions needed to address the climate crisis and achieve the Nationally Determined Contributions (NDCs). It also does not augur well for climate forecasting as weather monitoring through remote observatories, offshore stations, aircrafts, etc are disrupted.
Scholars have also observed that increase in viral infectious diseases such as Ebola and Covid-19 can be linked to human interactions with hitherto untouched natural areas and animal species therein. Increasing global warming leading to continually melting ice is responsible for unleashing of viruses causing infectious diseases.
Despite the competing interests and complements between climate crisis and the pandemic, some of the responses to cushion the impacts of Covid-19 intervention have on the most vulnerable in society are worth learning from. Three key aspects are:
Increased attention to vulnerabilities
The potential of rapid community transmission drew a lot of attention to dense low-income communities in many African countries. Responses also targeted this vulnerable sector. As part of the attention in South Africa, for example, the minister in charge of Human Settlements, Water and Sanitation directed municipalities to suspend water cuts, while water tanks and handwashing facilities were supplied in the hitherto under-serviced informal settlements. The state declared that "no person may be evicted from their place of residence, regardless of whether it is a formal or informal residence or a farm dwelling, for the duration of the lockdown."
In Nigeria, some state governments allowed partial opening of largely informal markets during lockdown. There are drawbacks in these responses, but the increased attention is nonetheless notable.
It has been shown that "weak institutional commitment" and incognisance limit action targeted at reducing urban poor's vulnerabilities to climate change. Going forward, the realities of vulnerabilities to and impacts of extreme weather event within slums and informal settlements needs to, like the Covid-19 pandemic, gain traction within prevailing discourses in the post-pandemic era.
Lack of Data
Arising from the attention, providing cash and material palliatives for the vulnerable was done in some countries, including Nigeria. Data (its availability or absence) made and marred this.
In Nigeria, for example, the Humanitarian Affairs Ministry transfered cash to households registered on the National Social Register of Poor and Vulnerable Households. The 11 million people on the register, much smaller than the 82 million poor Nigerians in extreme poverty, significantly excludes households in informal urban areas. A chunk of people on the list belong to rural and agricultural households. The directive to populate the register with additional one million people used Bank Verification Number (BVN) – which many slums dwellers and informal sector workers do not have because they are unbanked.
In Lagos, epicentre of the pandemic, the governor reflected that "as a State, we need data in order to plan and proffer solutions to problems". The lack of data highlights the need for enumeration in slums and informal settlements. Enumeration not only eliminates mis-directly opacity, but provides robust information about individual and household vulnerabilities which informs the best means to address risks in a pandemic situation or disasters that might ensue in the evolving climate crisis.
Messaging/Communication
Community organisation, entertainers and faith-based groups' roles in messaging about covid-19 is notable. Different songs, skits, comedies, performances, infographics, announcements, comics etc were innovatively used to provide information, create awareness and debunk myths for behavioral change across the diverse demography that make up the city, especially among the youth and within low-income communities.
From my on-going research in a Lagos informal settlement, I have realised that some myths still shape urban poor's worldview and response to environmental issues. The need for innovations in communication for environmental education and dissemination of information to improve climate adaptation in slums is paramount. This is the means through which climate information can reach and be useful to urban residents and all stakeholders.
In all these, social infrastructure and local knowledge of the third sector working with vulnerable urban communities are crucial. Non-governmental organisations can fruitfully facilitate use of lessons from the pandemic in response to unfolding global climate crisis.
By Dr Muyiwa Adegun (He is affiliated with the Federal University of Technology, Akure, Nigeria and currently lead research projects focused on climate adaptation in informal urban settlements)