This piece will look at some issues and actions that are moving the tempo as we move towards COP 21 in Paris, France in December 2015.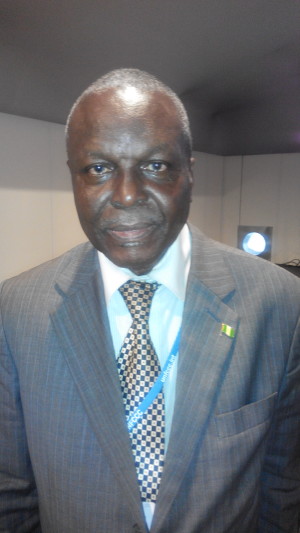 The negotiation text is now available in all the six official languages of the United Nations. The consolidated versions of the convention text including amendments to Annex I and II in all the UN languages have been prepared. The text of the Convention on Climate Change sets an overall framework for intergovernmental efforts to tackle the challenge posed by climate change. It recognises climate change as shared resource whose stability can be affected by industrial and other emissions of carbon dioxide and other greenhouse gases. It is pertinent to emphasise that the objective of COP 21 is for governments to deliver a new universal climate change agreement. The Agreement aims at putting the world on track to a low carbon sustainable future while keeping a global temperature rise under 2 degree C.
Submission of INDC
Switzerland was the first country to submit its INDC to UNFCCC's portal. The research by New Climate Institute tracked the progress of INDC preparations worldwide. The first round of the results includes information on the progress that 81 countries have made in the preparation of their INDCs. According to this research, there are indications that the INDCs are likely to be submitted in two phases – March and around September. All countries have been invited to publicly outline what actions they intend to take under the INDC. It is expected that these INDCs will be included in a new universal Climate Change Agreement to be reached in Paris in December 2015. Each country has its own internal process for INDC preparation, sign-off and submission.
Our investigation shows that there are challenges and opportunities arising from the INDCs process and most countries especially developing are learning from how some who have or in the process of submission are doing it or have done it.
Other activities
European Union submitted its Climate Action Plan on 5th March, 2015. Africa Ministers of Environment in their statement on 9th March, 2015 supported a strong, balanced Paris Agreement. The UN Special Assistant to the UN Secretary-General on Climate Change has commenced its facilitation activities that will go a long way to ensure the success of COP 21. The integration outcome of the Financing Summit in Addis Ababa, the Sustainable Development Conference in New York and COP 21 in Paris should be clear to us that the UN declaration that 2015 is important in the UN calendar as this will open a new phase in the path of sustainable growth and development.
Nigeria's committee on COP 21
We hereby congratulate the Minister of Environment and her officials for setting up a committee to look into, plan and ensure the successful participation of Nigeria at COP 21. We wish the committee all the best and we plead that they move fast in their activities considering the fact that we must ensure that Nigeria's INDC is done in time because time is not so much on our side. We have a lot to do. We solicit the support of all of us in strategic campaign and process that will help in setting the Nigerian Agenda with all stakeholders – government, private sector, development partners, civil society and the society making useful contributions.
By Prince Lekan Fadina (Executive Director, Centre for Investment, Sustainable Development, Management and Environment (CISME). (He is a member of the Nigeria Negotiation Team, Africa Group of Negotiators and member, AGN Finance Co-ordination Committee). Website: www.cismenigeria.com. Email: cismevision@gmail.com. Twitter: @cismevision