Chairman, House of Representatives Committee on Climate Change, Samuel Onuigbo, said on Tuesday, September 18, 2018 that adequate and appropriate actions were needed from stakeholders to tackle climate change challenges in the country.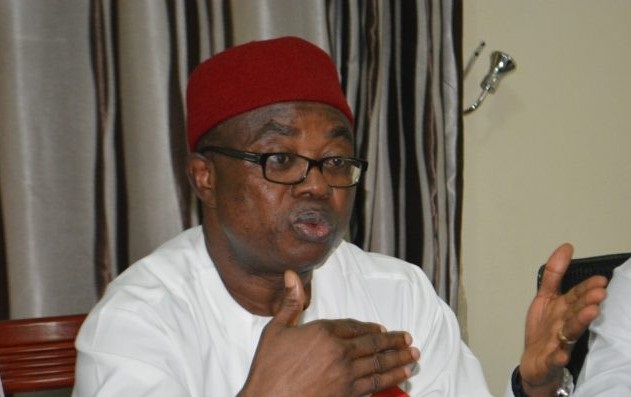 Onuigbo, who represents Umuahia North/South Federal Constituency of Abia in the National Assembly, told the News Agency of Nigeria (NAN) in Abuja that deliberate efforts were also needed to ensure straight implementation of the responses.
"First, it is to ensure that adequate responses are put in or set aside for tackling climate change issues and that when these responses are put in or set aside, there must be a deliberate effort to ensure their straight implementation.
"Two, people should be taught, should be lectured on basic things they should do in trying to preserve the environment because some of the challenges we are having today such as flooding and others, are all functions of human activity.
"We must take action to save the environment; we must not linger carelessly; in all it is up to human beings – those who are occupying decision-making positions – to take action and preserve lives."
The lawmaker stressed the need for neighboring countries to inform the Nigerian government before releasing water from their dams.
"In a situation where you are talking about coastal flooding or flooding arising from River Niger or as a result of activities by neighboring countries, we should go into serious agreement with such neighboring countries so that whenever they want to open their dams, they must put us on notice.
"And then finally, the Bill on climate change has been passed by the National Assembly.
"So, we expect the Presidency to work on it and ensure that the president assents to it because you need a law to back you up in taking a lot of actions.
"Without the law, some actions cannot be taken.
"That will be my advice to Mr President on how to tackle the challenges of climate change especially as they relate to flooding."
By Abiemwense Moru