Managing Director, Lagos Waste Management Authority (LAWMA), Dr Muyiwa Gbadegesin, has said the authority will support Edo State in its efforts to entrench a robust waste management system in the state.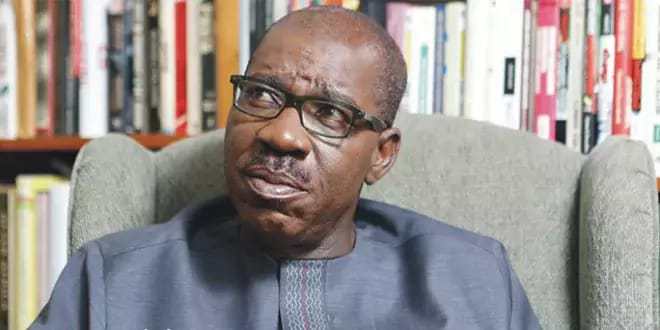 A statement by LAWMA Spokesman, Kayode Akinleye, said Gbadegesin gave the assurance when he received officials of Edo State Waste Management Board on a three-day fact-finding visit to LAWMA headquarters, Ijora-Olopa.
The LAWMA boss expressed delight at the visit and the ongoing partnership between LAWMA and her Edo State counterpart, aimed at sharing ideas for improved waste management in both states.
Gbadegesin noted that the journey to effective waste management and sustainable sanitation culture was a long one, necessitating continuous introduction of innovative ideas to tackle the day-to-day challenges of managing backlogs of refuse generated in the metropolis.
In his response, the General Manager of Edo State Waste Management Board, Mr Charles Imariagbe, said the visit provided his team the opportunity of learning the strategies adopted by LAWMA in meeting the waste management needs of residents of Lagos State.
LAWMA Chief Operating Officer, Ibrahim Odumboni, addressed the team on the private sector participants (PSP) scheme, their mode of operation and the delineation of wards for billing and effective waste collection across the state.
Also, LAWMAs Assistant Director, Business Development and Strategy, Dr Essien Nsuabia, spoke on the evolution of LAWMA in waste management in the state and the various initiatives introduced by the agency to establish cleaner and liveable environment.
The team, in the course of the visit, toured of some of the authority's facilities such as Simpson and Oshodi Transfer Loading Stations and Olusosun Dumpsite for first-hand assessment.