The Director-General of National Biotechnology Development Agency (NABDA), Prof. Abdullahi Mustapha, says the recent inauguration of Biotech (Bt) cowpea will create millions of job in the country.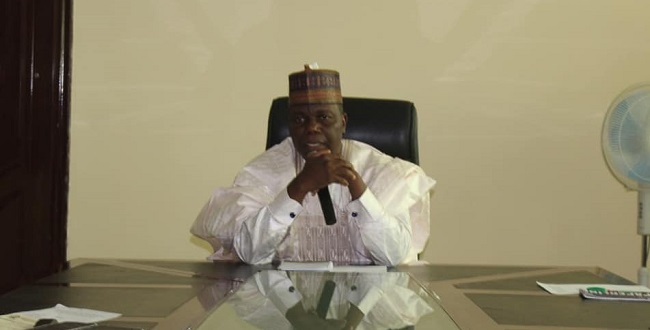 Mustapha said this in an interview in Abuja on Thursday, September 2, 2021.
The Pod Borer resistant cowpea, which was released as SAMPEA 20-T variety in Nigeria in December 2020, is the first transgenic food crop in Africa outside South Africa. It was launched in Kano on June 29.
According to the director-general, money will change hands because the value chain created by the Bt Cowpea alone has created thousands of job opportunities where people will be employed.
"The Bt cowpea variety resistant to maruca, the insect pest had been launched in Kano and Jigawa in the presence of two governors.
"The variety was well spoken of, with the impression that it is going to boost the Nigerian economy with large scale production,'' he said.
Mustapha also said that the Bt cotton which had equally been released and had motivated people to go back to cotton farming, was presently yielding high profits.
"You see the value chain of cotton from the farmers to processors, cottage industry workers to the spinning and textile industry, creating thousands of job openings.
"And, this is what this government is clamoring for, job opportunities, so we have created jobs with the cotton, we have created of jobs with the cowpea,'' he said.
The NABDA boss stressed that Nigeria had so much to benefit from the agency, pointing out that any creation emanating from NABDA's laboratory impacted so much on Nigerians and the economy.
Mustapha disclosed that his agency was focused on improving agriculture which he described as the backbone of life and development.
He gave an example of such improvement to be the successful production of Bt cowpea and Bt cotton.
"We are about to produce Bt soybean which is presently on the research and development pipeline," he said.
Mustapha said that the soybean being developed was herbicide tolerant which would be beneficial to the country due to its value chain.
He noted that many food items could be traced to soybean ranging from soybean margarine, to soybean milk and soybean oil among others.
He hinted that the development on soybean oil had now reached a level that it could be used as a lubricant instead of premium motor spirit (petrol).
Accordingly, he said soybean oil has the ability to withstand certain level of temperature, that it could be used on sophisticated machines that work with higher temperature instead of petrol.
He gave assurance that due to its numerous value chain, they were working on how to produce Nigeria's own soybean in the country.
He expressed optimism that if this happened, the country would certainly benefit from the value chain.
"A chunk of the soybean that we use in the country are imported, now there are numerous people who are trying to bring soybean into the country because of its importance.
"So we have market in the country, we have market in Africa, and if this herbicide tolerant soybean is being developed, it would be a big plus for the country,'' Mustapha said.
By Sylvester Thompson