African delegates are of the opinion that the release on Thursday of yet another draft of the climate change negotiating text on Thursday at the ongoing global summit in Paris indicated an encouraging progress.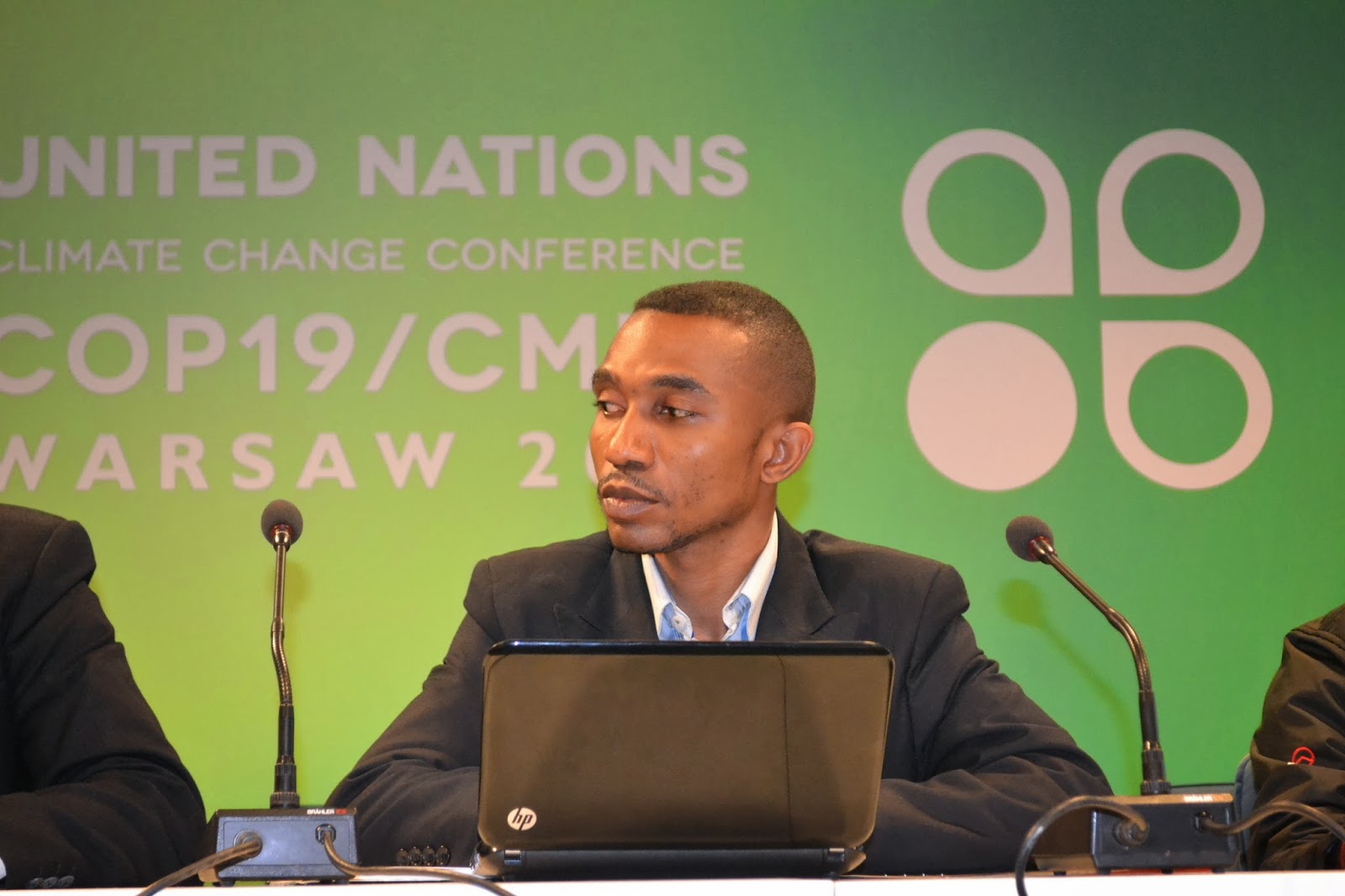 "Great progress has been made to secure a dedicated process to deal with this," says Samson Ogallah of the Pan Africa Climate Justice Alliance (PACJA), adding that while Paragraphs 3 and 4 of Article 8 in the draft text should reflect the leadership of developed countries, not just "all Parties", Paragraph 5 needs to remain. "I'm very supportive of this," he adds.
"I have taken a look at the Section dealing with Capacity Building (81 – 91), and glad to see there are no more brackets therein. What we have now shows a lot of work even further than what we had yesterday, and the contents if it stays this way should be acceptable to AGN/Nigeria," states Prof. Chinedum Nwajiuba, a Nigerian negotiator.
"I have just finished looking at the capacity building and thinks that its good," adds Priscilla Achakpa, a gender advovate.
The latest 29-page draft text can be accessed here: http://unfccc.int/resource/docs/2015/cop21/eng/da01.pdf
Payal Parekh, 350.org's Global Managing Director: "The latest draft text has a lot of aspirational language, the real test will be what it means on the ground." The standard of any effective climate policy is clear: does it keep fossil fuels in the ground and accelerate a just transition to 100% renewable energy? The commitments we are seeing in the text are a start, but they won't get the job done, so activists are already mobilising to close the gap between rhetoric and reality."
The "Red Lines" demonstration will hold on Saturday in the streets of Paris.
According to Parekh, over the last 48 hours, 350.org mobilised hundreds of thousands of supporters online to send tweets and emails to key country negotiators and heads of state urging them to support an ambitious long term goal of full decarbonisation by 2050 in order to keep global warming below 1.5°C.
On Thursday afternoon, 350.org Executive Director May Boeve joined with Al Gore and the directors of Avaaz, Greenpeace, Sierra Club, Earth Day Network and others to deliver 6.2 million signatures calling for a strong agreement in Paris that would move the world towards 100% renewable energy.
350.org, Attac, Confédération Paysanne, Réseau Sortir du Nucléaire, Climate Games and others are now apparently taking the message to the streets. Defying a ban on public protests that has been implemented in France under the State of Emergency, campaigners are planning for a gathering of thousands of people at an iconic location in Paris at 12:00pm on December 12th.
The mobilisation is called "Red Lines," a nod to the principle that is often invoked at the climate talks themselves, and activists will take to a major boulevard to unfurl two 100 meter banners with the words "Keep It In The Ground" and "Crimes Climatiques, Stop!" Participants will then place over 5,000 red tulips along the banners as a tribute to the victims of climate change and the fossil fuel industry, and their commitment to keep up the fight for climate justice after the Paris talks.
Campaigners have already announced a major set of mobilisations for next May called "Break Free" that will challenge the fossil fuel industry at some of the most polluting projects around the world.
Over the past week, 350.org and partners have been hosting trainings and art-builds at locations across Paris. The trainings have been packed full of interested participants, according to the activists, so many that people have had to be turned away at the door. Nightly assemblies at the People's Summit in Montreuil, just outside of downtown Paris, have drawn more than a 1,000 people. Now, more buses and trains are also on their way towards the city, full of people looking to take part in the December 12th mobilisation. More than 8,000 people have RSVP'd to take part in the event.
Other events on Saturday include a geo-location action at 9:30am, when people will use their smartphones to tag themselves on a digital map to spell out "climate justice is peace," and a gathering at the Eiffel Tower at 2:00pm.
"Paris has never been an end point for us, but a chance to get an agreement that will help us continue with our fight for climate justice," said Parekh. "If they won't keep fossil fuels in the ground, we will. Our communities, our climate, our survival: those are our red lines, and we're mobilising to defend them."