Nigeria has said that the revival of the Lake Chad Basin which dried up over the decades will gulp up $50 billion.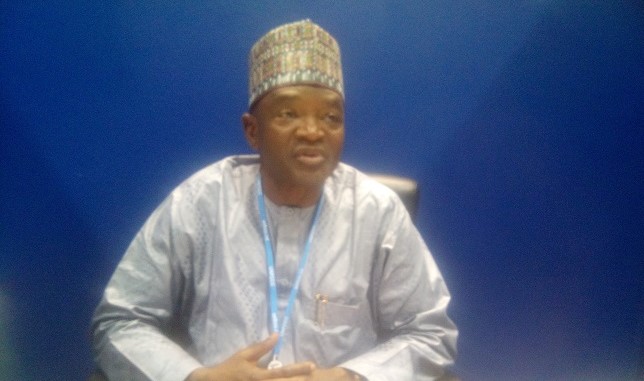 Minister of Environment, Dr. Muhammad Mahmood Abubakar, made the disclosure on Wednesday, December 11, 2019 in Madrid, Spain during the 25th session of the Conference of the Parties (COP 25) to the United Nations Framework Convention on Climate Change (UNFCCC) that ended on Sunday, December 15.
COP25 had "Time for action" as its theme.
While attributing the drying up of the waterbody that spans several countries including Nigeria to climate change, Abubakar described the disappearance of water in the Lake Chad is a very serious problem, but ecologically but in terms of security.
Nigeria, along with other countries in the Lake Chad region, is said to be facing one of the greatest humanitarian crises in the world with the drying of the lake, leading to food shortage, displacement, insecurity and other myriad of resultant effects.
"We realise that a lot of breakdown of security in that area including, but not limited to, Boko Haram is as a result of people that have been displaced whether they are fishermen, agriculturists or canoe operators. These people have lost their livelihood in the process and they became an easy target for recruitment by not just Boko Haram but other criminal organisations.
"So, it is very critical that the basin is restored so we can now reduce this possibility of crime in the area. Most importantly, having the Lake Chad also helps with climate restoration because you will have more rainfall and therefore more trees in that particular area when they are planted," he said.
The minister, however, said President Muhammadu Buhari is currently spearheading the Lake Chad Inter-Basin Water Transfer Project, an initiative which is a cooperation among the countries surrounding the Lake Chad.
"The restoration is estimated to cost over $50 billion. It is not a project that can be hurried because it took time to happen and it will take time for it to be restored. It is something that African countries cannot do alone. The international community is aware, and we have some indication that countries are willing to come in and help in that respect. So, it is a very big project for Nigeria and those countries and the rest of the world because the stability of that area and the climate restoration is something that will impact the entire world," he added.