The Executive Secretary, Lake Chad Basin Commission (LCBC), Amb. Mamman Nuhu, on Friday, February 8, 2019 said a budget of 17.67 billion CFA Francs has been approved for the commission's activities in 2019.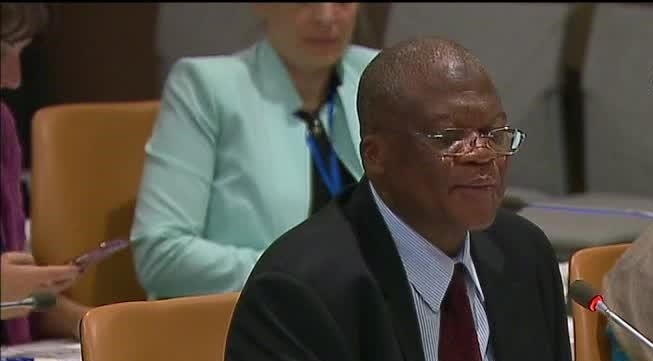 Nuhu disclosed this in N'djamena while speaking with some Nigerian journalists on a working visit to Chad.
He said that the budget was approved by the Council of Ministers of LCBC at its 64th session in N'djamena on Thursday.
He stated that the budget comprised of 15.36 billion CFA Francs for capital development and 1.78 billion for running cost of the commission.
The executive secretary said that funding of the commission came from two sources – contribution by member-states and international partners.
He said that the countries were responsible for the cost of administration of the commission, while the partners' contributions took care of development.
He said that Nigeria contributed the highest of 40 per cent for the running cost of the commission, followed by Cameroon with 20 per cent and 18 per cent by Libya.
"Chad contributes 11 per cent; Niger, seven per cent and four per cent by Central Africa Republic."
Nuhu disclosed that aside from Nigeria, other countries of LCBC were in huge arrears of their annual contribution for the sustenance of administration of the commission.
He said that outstanding financial commitments of the defaulting countries was discussed at Thursday's council of ministers' meeting, where it was resolved that the nations would be reminded of their obligation in writing.
According to him, the council agreed that Chairman of the Summit of Heads of State and Government of LCBC states, who is currently President Muhammadu Buhari of Nigeria, will write to the countries.
He said that the commission had revived efforts on the actualization of implementation of the Inter-Basin Water Transfer Project (IBWTP) between Congo Basin and LCBC.
Nuhu said that the project, which had been on for about 40 years, had covered some distance before suffering several setbacks.
He, however, said that the process had been re-opened, with the commitment of international partners, including France, which had offered $1.5 million and Italy, €1.8 million.
He assured that the project would be realised as it was one of the core programmes for the development and management of waters of Lake Chad and the ecosystem.
By Olisa Ifeajika