An Igbosere High Court in Lagos on Wednesday, March 7, 2018 gave a two-week ultimatum to the Lagos State Government and the incorporated trustees, Association of Waste Managers of Nigeria, otherwise known as Private Sector Participation (PSP) operators, to settle out of court.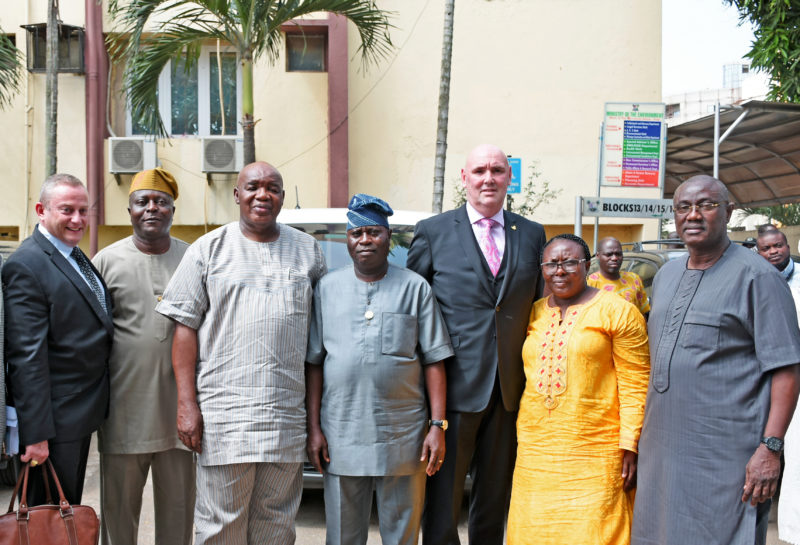 The News Agency of Nigeria (NAN) reports that the PSP operators filed the suit, seeking to stop the Lagos State Government from relieving them of their job of managing domestic waste in the state.
They claimed that the state government had planned to take their job and give it to a foreign company – Visionscape Sanitation Solutions Ltd.
Joined in the suit as respondents are the Commissioner for Environment and the Attorney-General/Commissioner for Justice.
Others are Visionscape Group, Visionscape Sanitation Solutions Ltd and ABC Sanitation Solutions Ltd.
At the resumed hearing of the case on Wednesday, Counsel to the PSP operators, Mr Ebun-Olu Adegboruwa, said the parties had been meeting to settle the case, but there were still issues that needed to be resolved.
Adegboruwa said the PSP operators were interested in keeping the state clean, but on certain conditions and terms that were acceptable to its members and the state government.
He said the operators did not want a situation where foreigners would displace them and render them jobless; but at the same time, they would ensure that Lagos was kept clean.
According to him, the parties have opportunities to exchange terms of settlement but the major issue is that of domestic waste.
"The waste of people in the residential areas, because of the volume and the number of the members, is critical to our settlement.
"We have been in discussion with the Attorney-General. We believe that some Fifth Columists are responsible for the delay of this settlement.
"We believe that government will be sincere in addressing the fundamental issues that relate to domestic waste.
"We appeal to our members, especially the PSP, to continue to keep the work of cleaning Lagos, picking waste and disposing them and not allow any sabotage in the Cleaner Lagos Initiative," he said.
Adegboruwa said  if government had given the PSP operators the same support accorded Visionscape in form of soft loans and trucks, waste would not be seen in Lagos State.
"We felt frustrated that we have been doing the job meritoriously for years and, now, a foreigner has come, with the intention that we are not capable."
Responding, Justice Taofiquat Oyekan-Abdullahi said substantive progress had been made, but there was need to get every party on the same page for a resolution.
To that extent, Oyekan-Abdullahi gave directive on schedules of meetings to be held between the PSP operators and the Lagos State Government, Visionscape and ABC Solutions.
She directed the parties to meet on March 10, March 14, and March 16 to resolve all pending issues.
The judge said the parties should fill all terms reached on March 20, while the court would adopt the resolution on March 22.
By Florence Onuegbu