The Lagos State Building Control Agency (LASBCA) and its sister agencies on Friday, August 20, 2021 agreed to collaborate with Obalende residents to give the area a new look that befits a metropolitan city.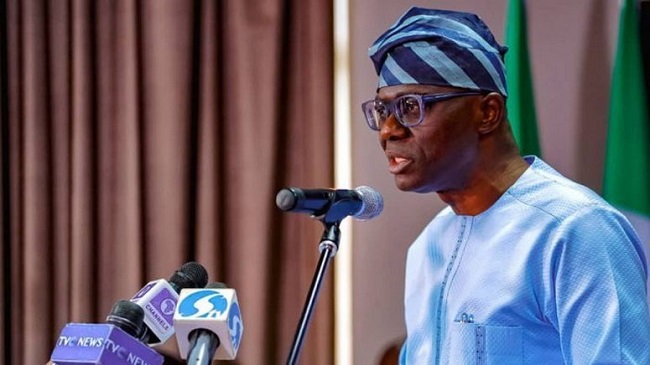 A statement by Mr Gbadeyan Abdulraheem, LASBCA spokesman, said the agreement was reached on Friday at a meeting in Ikeja, the state capital.
Abdulraheem said the meeting was between LASBCA, Lagos State Physical Planning Permit Authority (LASPPPA), Lagos State Urban Renewal Agency (LASURA) and executives of the Obalende Landlords Association.
LASBCA General Manager, Mr Gbolahan Oki, at the meeting, said the state government wanted a better Obalende and all hands must be on deck to make it a reality.
Oki said renewal of areas must be carried out after100 years, but instead of the residents to tow the line of best practices, they began to illegally construct gigantic buildings without requisite approvals.
He said the constructions were done "without recourse to the terms of agreement, state building control laws and regulations.
"It is evident that  ongoing constructions in the area do not have government approval."
Oki, however, yielded to pleas from the residents, saying that government was ready to give the landlords a month and half to present  documents they had in respect of their lands.
He said the documents should be sent to LASURA for proper scrutiny and also to LASPPPA, to show proof of building plan approval for the designed structures on their plots.
"A serene and liveable Obalende is a task we must not afford to fail or falter and the time is now to work together to achieve the feat," Oki said.
Also, the General Manager LASPPPA, Mr Kehinde Osinaike, said acquiring approvals was no longer cumbersome.
"it  is achievable within 10 working days, as long as building owner/developer can present all statutory documents,  which must include evidence of tax payment to the state government," Osinaike said.
He assured the association that they could get approvals within 10 days, after getting clearance from LASURA.
The General Manger LASURA, Mrs Ajibike Shomade, said that Obalende had "become a shadow of what it used to be,  back in the days".
She added that one of the agency's responsibilities was "to make Lagos a resilient, beautiful and sustainable environment".
She noted that LASURA would not allow Obalende become a slum within a city and enjoined the landlords to come to the agency for clearance with their title documents.
The Chairman of the Obalende Landlords Association, Mr Olaitan Nurudeen, appreciated all the general managers for their swift response in granting them audience. Nurudeen appealed to the agencies to temper justice with mercy, in respect of "Quit and Demolition Notices" served on the community.
He said most of the houses were passed down to them by their parents.
He thanked the  general managers for expanding the time frame for compliance, stating that the community would swing into action, but pleaded for common ground.
By Grace Alegba