The Nigerian Institution of Civil Engineers (NICE), in conjunction with Lagos State Safety Commission (LSSC), has called for strict adherence to safety measures in civil engineering infrastructure and facilities management.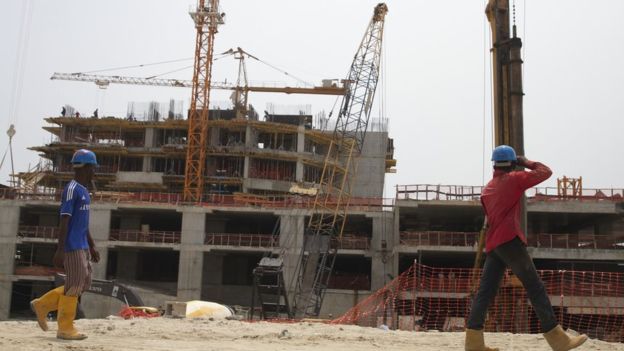 Chairman, Lagos Chapter of NICE, Mrs Omolola Adetona, made the call at a seminar organised in collaboration with the commission in Lagos on Saturday, January 19, 2019.
The seminar had "Safety Consideration in Civil Engineering Infrastructure and Facilities Management" as its theme.
Adetona said that many people had lost their lives due to carelessness and negligence in adhering to construction site safety.
She enjoined construction operators, particularly civil engineers, to be more conscious of safety measures.
According to her, rarely do professionals like architects or surveyors die on site, but the artisans and civil engineers are most vulnerable to site accidents.
"Many operators in the built environment still pay deaf ears to safety tips like wearing helmets, boots and safety jackets in the course delivering their services.
"Safety is the basis of every engineering designs.
"When safety is given adequate consideration, the money that could have been spent on remedies, repairs and hospitals due to accidents will be saved and the economy becomes better," she said.
Also, Mr James Akanmu, a civil engineer, urged the government and the civil engineers to ensure adequate maintenance and control of the infrastructure facilities to enhance their safety conditions.
Akanmu said the roads, market, electricity stations, railways, among others, are always all civil engineering infrastructure that needed to be in safe conditions.
"Let the civil engineers and the governments take a critical look at the infrastructure with the view to ensuring their safety conditions and sustenance.
"Governments have the responsibility of ensuring quality control, maintenance and assurance of the infrastructure facilities in the environment.
"Let the LSSC live up to its mandates by providing safety best practices and ensure strict compliance in all sectors of the economy," Akanmu said.
In his remarks, Mr Hakeem Dickson, the Director-General of LSSC, reiterated the commitment of the state government to attend a zero per cent tolerance of all forms of accidents in the environment.
Dickson said that the rate of building collapse had reduced to a great extent, stressing that more efforts need to be put in place until a zero per cent building collapsed was attended.
According to him, it is not until a building collapses, before provision will be made for remedies, preventive measures and solutions.
"It is not until a building collapses, we start shedding tears. We need to sit up and continuously push for proactive measures to ensure zero cent per building collapse," he said.
Dickson said it was observed that some operators in the built environment rarely obey the rules, codes and conducts governing the profession.
"Some professionals are obviously cutting corners with the use of substandard products. This is highly unacceptable and must be nipped in the bud.
"In adherence to construction codes and conducts, attention should be given to construction safety measures at sites," Dickson said.
By Lilian Okoro