The Ojo Local Government Area of Lagos State has set aside more than 10 acres for rice farming and processing to improve living standards and reduce unemployment.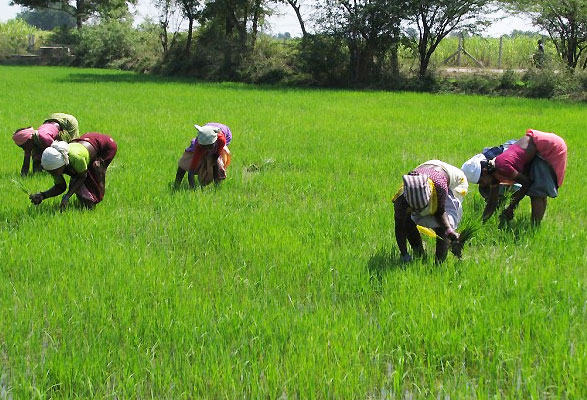 The council Chairman, Mr Olusola Idowu, gave the assurance in an interview with the News Agency of Nigeria (NAN) in Lagos on Sunday, January 28, 2018.
Idowu said that the farm would begin operations in the second quarter of the year when all arrangements would have been concluded.
"This administration has acquired over 10 acres of land at the riverine area of Ojo for planting of rice. The land is good for such a crop.
"We have equally secured plots of land at Igbede Community for processing and distribution of the rice," he told NAN.
According to him, the rice will be processed, bagged, distributed and sold at the Igbede.
He said that the rice would be sold to people from within and outside Ojo council area.
Idowu noted that farming was key to economic development and improvement of internally generated revenue.
"My administration's priority is to invest in health and agriculture sectors," he said.
Idowu said that the local government area had comparative advantage in farming because of its mass land in riverine areas.
He told NAN that the council would partner with farmers' associations in the project.
"We will train our farmers and the youth on rice farming," he said.
The chairman also said that the council was planning to improve cassava production.
"The administration will empower over 20,000 youths in that area of rice and cassava farming to be able to produce in large quantities.''
By Idris Olukoya