Developed country Parties (Annex I) under the Kyoto Protocol have entered the final 100 days of the emission reduction treaty's accounting period during which they ensure that they make up any shortfall in meeting their targets to cut greenhouse gas emissions.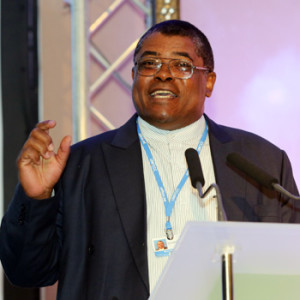 Preliminary analysis has already demonstrated that countries with targets under the Kyoto Protocol collectively exceeded their original ambitions by a large margin – a powerful demonstration that climate change agreements not only work but can drive even higher ambition over time.
On 30 September the Secretariat will publish preliminary information on the actual situation of each party's emissions and units.
From 10 August to18 November, countries with quantified emission limitation and reduction targets under the protocol can acquire or transfer any of the Kyoto Protocol units. These include emission reduction units, certified emission reductions, assigned amount units and removal units valid for the
first commitment period.
The successful completion of the Kyoto Protocol's first commitment period can serve as a beacon for governments as they work towards a new, universal climate change agreement in Paris, in December this year.
The start of what is known as the "true-up" period was made possible when, one month before the official deadline, the last annual review report of individual Parties' greenhouse gas (GHG) inventories was published on the website of the UN Framework Convention on Climate Change. To reach this milestone, for close to a decade hundreds of international experts prepared more than 200 technical reviews, coordinated by the UNFCC secretariat.
"This verification demonstrates that Parties can and do live up to their commitments and that the review and verification procedures work," said Donald Cooper, UNFCCC Mitigation, Data and Analysis (MDA) Programme Coordinator.
After the 100 day period, the UNFCCC secretariat will coordinate a comprehensive compliance assessment that is expected to be completed in early 2016. A final report will then be published for each Party which had a target in the first commitment period.
The Kyoto Protocol, adopted in 1997 and coming into force in 2005 as the world's first emissions reduction treaty, includes quantified emission limitation and reduction targets for 37 industrialized countries and the European Community.
The first commitment period covers reporting from these countries on their GHG emissions and removals for the years 2008-2012. It has been recognised as an early and critical step that has enabled the world to move forward in acknowledging the scientific realities of climate change as well as offering flexible solutions to tackle it.