The city of Kyoto in Japan on Monday, May 13, 2019 announced that it will have zero emissions by 2050 in line with the global goals of the Paris Agreement on climate change.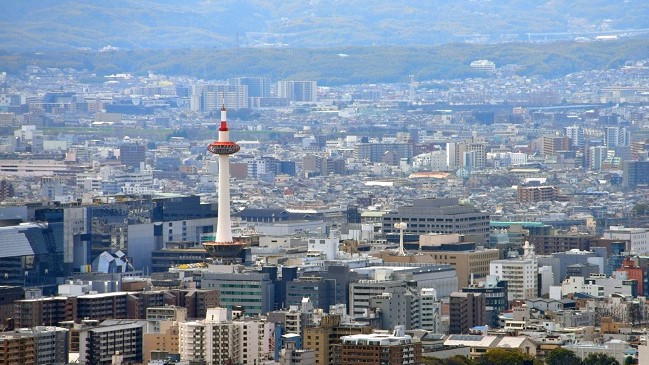 The Mayor of Kyoto, Daisaku Kadokawa, made the announcement on the margins of the Global Landscape Forum Kyoto (GLF Kyoto) and the 49th Session of the Intergovernmental Panel on Climate Change (IPCC).
"It is from Kyoto that we make an appeal to the world that we will pursue all necessary measures and advance concrete actions toward 'net zero' carbon dioxide emissions around 2050 in order to keep the global average temperature rise below 1.5 degrees Celsius on the basis of the IPCC 1.5-degree special report," stated Mayor Kadokawa at GLF Kyoto.
The two events, held back-to-back in the Kyoto International Conference Center, are responding to the scientific evidence and moral imperative for urgent and rapid action to mitigate the dire effects of climate change.
In 2005, Kyoto was the first city in Japan to enact an ordinance specifically addressing global warming. In 2016, it was selected as one of the world's 100 Resilient Cities by the Rockefeller Foundation.
This announcement comes as an encouraging prelude to the United Nations Secretary General Climate Action Summit, 23 September 2019, at the UN headquarters in Manhattan and expects to see governments increase the ambition of their national commitments to reduce emissions and aid sustainable development domestically and abroad.
The Global Landscapes Forum New York City Conference will be held at UN headquarters on September 28 with the aim of developing a roadmap for the UN Decade on Ecosystem Restoration (2021-2030), an initiative adopted by the General Assembly in early March to curb emissions through restoring degraded ecosystems.
The Global Landscapes Forum (GLF) is a collaborative, mobile platform for discussions leading to action on landscape restoration, rights, finance, food and livelihood initiatives. It is led by the Centre for International Forestry Research (CIFOR), supported by UN Environment and the World Bank.
In conjunction with its many charter members, GLF also tracks and measures progress on meeting the targets laid out in the UN Paris Agreement on climate change and the Agenda 2030 Sustainable Development Goals.