Kenyan manufacturers on Wednesday, March 6, 2019 pledged support for a global initiative to manage plastic waste that had worsened pollution of marine life and other biodiversity hotspots in rapidly developing economies.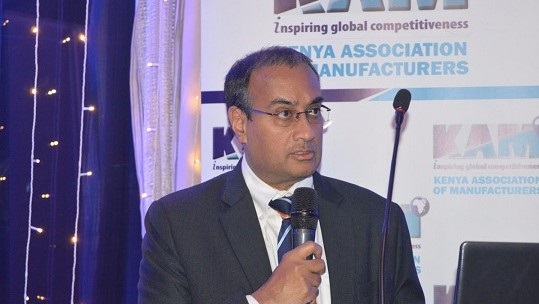 Sachen Gudka, Chairperson of Kenya Association of Manufacturers, said endorsement of the Ocean Plastics Charter by local industries would stimulate growth of circular economy that has been a source of jobs for the youth.
"We support the Ocean Plastics Charter that seeks to address environmental pollution while unleashing new jobs in waste recycling and re-use," Gudka said in Nairobi.
"Sustainable management of plastics has resonated with the local private sector that is keen to offer innovative and business friendly solutions to solid waste pollution," he added.
Major industrial powers and multinational firms in 2018 endorsed the charter that aims to reduce production and use of non-biodegradable packaging materials responsible for rampant pollution of large water bodies.
Gudka said that Kenyan manufacturing entities were keen to adopt global best practices that could provide durable solution to plastic waste that is a threat to human health.
"Local manufacturers have been implementing plastics extended producer responsibility (EPR) schemes as part of our response to the pollution menace.
"Waste management has a direct bearing on our bottom lines and reputation," said Gudka.

Kenya has prioritised robust public private partnerships to boost management of plastic waste in the fast-growing cities.
Geoffrey Wahungu, Director-General, National Environment Management Authority, said the government had rolled out incentives to boost private sector investments in plastic waste recycling.
"There are predictable policies in place to facilitate greater participation of industry in recycling of plastic waste,'' said Wahungu.
He said the government would increase budgetary allocation towards research and innovations that could promote sustainable waste management. Kenya's ministry of environment in August 2017 enforced a ban on production and use of single use plastic bags in a bid to reduce pollution that was taking a heavy toll on fragile ecosystems.