Kenya and the United Nations Environment Programme (UNEP) on Thursday, April 11, 2019 signed a Memorandum of Understanding (MoU) to help increase forest cover as part of efforts to protect the country against the vagaries of environmental destruction.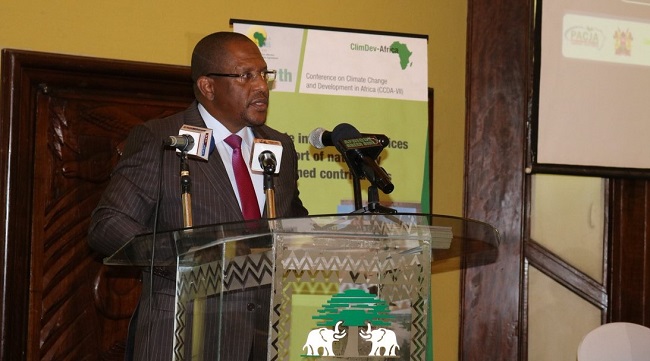 The programme, dubbed "Greening Kenya" campaign, will ensure that about 50 million tree seedlings are planted from May.
"The current tree cover stands at 7.2 per cent leaving a gap of 1.6 million hectares that require 1.8 billion seedlings,'' Keriako Tobiko, cabinet secretary for Ministry of Environment and Forestry said.
According to Tobiko, Kenya is among the low forest cover countries, way below the internationally recommended 10 per cent threshold for environmental stability.
He said that the government required 45 billion shillings (some $445 million) by 2022 to support the afforestation programme all over the country.
Tobiko attributed low forest cover to over-exploitation of forest resources and impacts of climate change.
"Expanding population exerts immense pressure on forests for expansion of agriculture, settlement, infrastructure developments and energy supply,'' he noted.
He further said that the impacts of climate change have led to negative impacts such as frequent cyclic droughts, rising temperatures, reduced water levels, erratic rainfall and destructive floods.
"This has led to public demands on the need to increase tree cover as the single most important remedial action.
"The programme is projected to establish between 30,000 hectares and 40,000 hectares of forests by 2022,'' Tobiko said.
Juliette Biao, director and regional representative at UNEP, said that the UN agency is ready to forge together with the government in ensuring that the environmental goals set by the UN Environment Assembly are met by member states. "The action to greening the continent is now and the UNEP is ready to forge forward together with the government,'' she said.