Kenya will channel investments towards climate-resilient farming in arid and semi-arid lands in order to achieve food security, an official said on Thursday, July 18, 2019.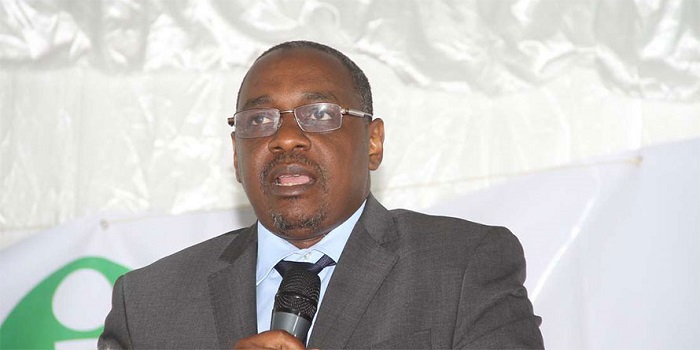 Hamadi Boga, principal secretary for agricultural research at Kenya's Ministry of Agriculture, Livestock, Fisheries and Irrigation, said this at a forum on promoting the contribution of arid lands to Kenya's development blueprint on food security and manufacturing.
Boga said that the government had prioritised policy reforms, research, innovations, and capacity development for local communities to ensure that arid lands were the next hubs for climate-smart food production.
"The arid and semi-arid lands (ASALs) have the potential to contribute to food security and manufacturing agenda in the country," said Boga
Boga added that Kenya's ASALs that comprised more than 70 per cent of the country's total land could be the next frontier for food production subject to investments in climate-resilient crop production and pastoralism.
"It is high time we adopted alternative farming methods in the ASAL regions that are climate compatible to promote food security and employment for future generations," said Boga.
He said that promotion of climate-smart farming and pastoralism in arid lands would help position Kenya as a hub for agro-processing.
A resilient agricultural operation is one that is diverse, healthy, flexible and self-reliant.
When confronted with changing weather patterns or an extreme weather event, a resilient farm or ranch has more capacity to avoid or reduce physical and financial damage than comparable farms and ranches using conventional management practices, and it can recover from damage more quickly.
A resilient farm or ranch can also change more easily to meet the future challenges and opportunities created by changing climate conditions.
The characteristics of climate-resilient operations also serve to buffer many other risks that make farming and ranching a day-to-day challenge.
Recent research shows that U.S. producers have already made changes, or expect to make changes, to adapt to the more variable weather and extreme conditions they are witnessing.
For instance, corn and soybean farmers in the Midwest and Northern Great Plains are adapting to longer dry periods and drought, higher disease and insect pressure, increased heat stress, and more frequent extreme rains by implementing new in-field conservation practices such as cover crops, purchasing more crop insurance or adjusting their insurance plans, and adding new technologies.