Kenya will in November 2019 host the inaugural Pan African Protected Areas Congress to discuss the continent's protected areas like wildlife sanctuaries, forests, wetlands and marine ecosystem, officials said on Thursday, February 14.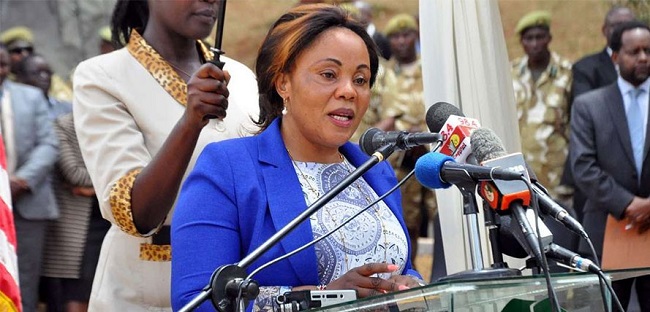 Margaret Mwakima, Principal Secretary in the State Department of Wildlife, said the meeting, which is to be held in Nairobi from November 18 to 23, would be attended by more than 2,000 delegates.
"The congress will be attended by senior government officials, researchers, donors and business leaders and will focus on African-led solutions to challenges facing our biodiversity," said Mwakima.
She noted that Africa's biodiversity hotspots are grappling with threats linked to climate change, human encroachment and invasive species, hence undermining their ability to unlock benefits to local communities.
"We are the cradle of biodiversity and wildlife and the November congress will chart a new roadmap to enhance protection of these natural treasures that are the bedrock of our sustainability agenda," said Mwakima.
She said that delegates would discuss harmonisation of policies and legislation to strengthen the war against illegal trade in wildlife products in Africa.
The principal secretary said that Kenya was keen to tap into expertise from other African countries during the November congress to address conservation challenges like habitat loss.
"As a country, we are losing our large mammals at a high rate and are keen to learn from models that have worked in other African countries to reverse this trend," said Mwakima.
John Waithaka, Chairman of Kenya Wildlife Service, said that Kenya had developed innovative strategies to reverse loss of marine and terrestrial ecosystems that were key to accelerating green growth.
"The congress will provide an opportunity for us to showcase biodiversity conservation programmes that have worked and can be replicated elsewhere in the continent," said Waithaka.