Kenya's Ministry of Agriculture on Friday, November 6, 2020 launched the commercial growing of Genetically Modified (GM) cotton after conducting trials in the past five years.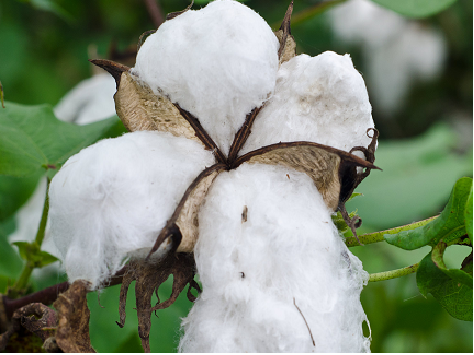 Peter Munya, Cabinet Secretary, Ministry of Agriculture, Livestock, Fisheries and Cooperatives, said that the move would revitalise the cotton value chain and the textile industry in the country.
"This indeed is a historic milestone for Kenya's agricultural sector, particularly the textile industry," Munya said.
He said the journey toward the commercialisation of the genetically- modified cotton variety had been accompanied by several hiccups that were later overcome.
Munya said that delay in commercialising the seed had been delayed by misunderstanding, suspicion and a deliberate campaign to discredit the benefits to be derived from actualising its production.
"With commercial production of cotton, Kenya has the potential of joining the big textile league and improving the livelihood of millions of people who will be engaged directly and indirectly in the value chain," he said.
He said that a thriving cotton and textile industry was necessary for the socio-economic development of any country.
He said the government had procured the genetically modified cotton seeds and pesticides that would be distributed to 23 counties for facilitating commercial production.
"We have already secured 16.3 tonnes of GM cotton seed for planting during the October/November season in the Eastern region of the country," Munya said.
He said the government was already negotiating for trade agreements in the cotton value chain as part of promoting the growing of the crop in the country.
Munya said that the government in collaboration with stakeholders was undertaking a range of policy and regulatory interventions geared toward revitalising the cotton sub-sector.
"We have a great responsibility for ensuring that we will have the capacity to satisfy the requirements of these expansive markets once they are secured," he said.
Kenya launched the process of testing the GM cotton seeds for commercialisation in March and thereafter established 700 demonstration plots in five cotton-growing zones in the country.
African countries including Chad, Burkina Faso, Benin and Mali have invested heavily in the textile industry with their textile exports accounting for 30 to 50 per cent of total exports.