African leaders have been called upon to stop all forms of fossil fuel extraction and exploration for new ones on the continent.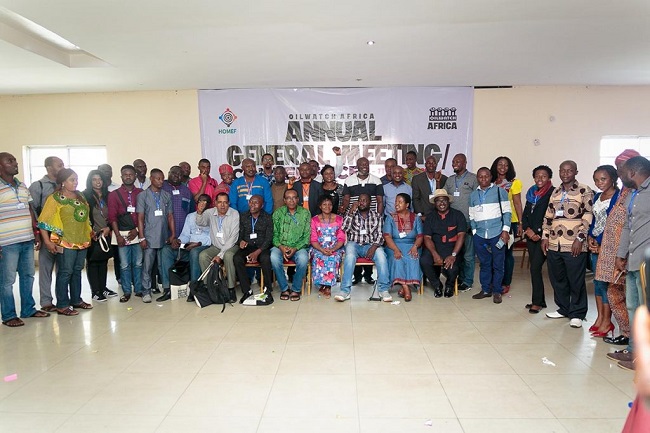 The call was made in a Declaration released by Oilwatch Africa at the close of its webinar and virtual Annual General Meeting (AGM) on Monday, August 9, 2021.
The participants, who demanded a halt in the search for petroleum resources in the Okavango Basin and the frontier basins in Nigeria, want multilateral financial institutions to stop funding fossil fuel infrastructure, extraction and exploration processes across Africa.
A call was likewise made to the international community to halt the continued dependence on fossil fuels, even as territories and nations were urged to keep all fossils in the ground.
African governments, on their part, were told to ensure that the extraction of minerals for renewable energy equipment is not allowed to start a new cycle of exploitation, despoliation, and dispossession in Africa.
The Declaration further stated: "African governments should invest in, and promote agroecology, food sovereignty, seed democracy and support our smallholder farmers, fishers and pastoralists who produce the bulk of our foods.
"Transnational Corporations/Multinationals and African governments should stop criminalising the defenders of people's and environmental rights. The civic space is continuously shrinking through all forms of intimidation, especially kidnapping, arrest and killing of activists defending environmental and people's rights amidst coal, oil and gas extraction projects.
"African governments should promote and fast track the just transition process with a clear understanding of the class implications of access, ownership and control of energy systems.
"African governments should acknowledge that the nexus of colonialism as it involves the process of resource extraction across Africa for centuries must be halted, and leaders must wean themselves from dependence on neo-colonial power structures."
The AGM, which comprised organisations, networks, and community resistance groups from Africa and around the world, deliberated on alarming climate impacts facing the continent. These include floods, droughts causing desertification, loss of critical habitats and species, reduced land productivity and limited access to water, as well as how these impacts can be addressed.
The webinar, with the theme "The nexus between climate justice and socioeconomic justice; What does this look like for Africa?", explored historical injustices occasioned by the climate crisis and strategies to address the known and emerging impacts of climate change. Discussants at the webinar also explored frameworks to respond to the continued expansion of oil, gas and coal extraction.