A Water, Sanitation & Hygiene (WASH) specialist in Kaduna State, Mrs Theresa Pamma, has said 280 hand pump boreholes were constructed and 16 others rehabilitated under Phase I of Sanitation, Hygiene and Water in Nigeria (SHAWN I) project in three Local Government Areas (LGAs) of Kaduna State in Nigeria.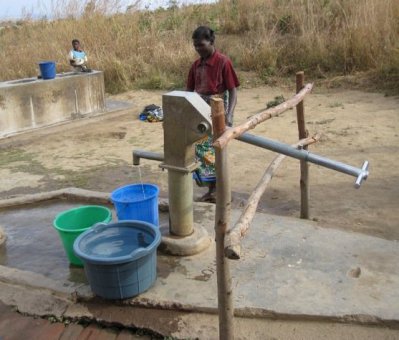 The communities are in Chikun, Kachia and Kubau LGAs of the state.
Pamma stated this at the sidelines of a two-day mid-year review meeting held recently in the state.
"As a result, household water safety has improved in the 320 communities, with 220,000 beneficiaries having access to improved water sources. The objective of the project is to ensure that children and women have protected access to sufficient safe water, sanitation and hygiene facilities," she said.
The WASH specialist said that the three councils had also implemented local government wide Open Defecation Free (ODF) plans, targeting 2,512 communities.
According to her, 748 communities are targeted for attainment of ODF status, out of which 320 communities were certified ODF within the last six months.
She said that 64 primary schools in the three SHAWN council areas were currently promoting group hand washing using taps innovation, adding that 7,200 pupils in 24 primary schools in the area had access to and utilise child-friendly gender-sensitive WASH facilities.
The specialist said that 71 local government officials and teachers had been trained and had acquired capacity for promotion of hygiene practices and management of school WASH facilities in SHAWN benefiting councils.
"Based on the achievement recorded in the three council areas, eight new councils have been selected to commence the second phase of SHAWN project in the state," she said.
She identified delay in the release of counterpart and operational funds, change in government, dismissal and redeployment of key decision makers and staff verification as major challenges affecting the project.
She said that 84 communities in Chikun, Kachia and Kubau council areas were under security threats, thereby temporarily limiting implementation of intervention programme in the affected areas.
She urged the State Rural Water Supply and Sanitation Agency (RUWASSA) to liaise with the Ministry of Finance to ensure timely release of funds.
Pamma also urged the Kaduna State Government to conduct training for selected technical officials as supervisors in charge of construction of WASH facilities to improve quality of services.
By Mohammad Ibrahim