The Jigawa State Government on Monday, August 31, 2020 began planting of 2.5 million tree seedlings to mitigate the adverse effects of desert encroachment.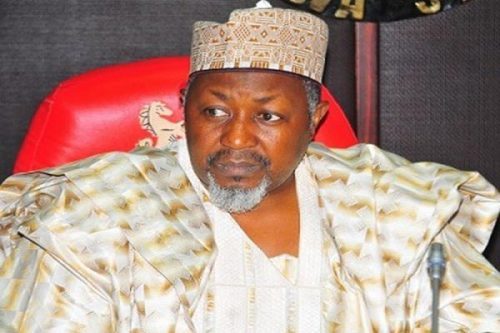 The 2.5 million assorted tree seedlings were produced during the COVID-19 lockdown.
Gov. Muhammad Badaru performed the tree planting ceremony at Andaza Village in Kiyawa Local Government Area (LGA) of the state.
The tree seedlings include 800,000 Eucalyptus Camadulensusi (Turare), 800,000 Neem (Maina), 545,000 Moringa (Zogale), 100,000 Keshia, 100,000 Acacia Senegal (Karo) and 55,000 Dorawa.
Others are 20,000 Kuka, 20,000 Fanshawa, 20,000 Madachi and 20,000 Cashew.
The governor said the state had produced and distributed 10 million assorted seedlings in the last four years.
Badaru said Jigawa, being one of the frontline states threatened by desert encroachment, would continue to emphasise the need for production of seedlings and planting of trees.
According to him, the state government has embarked on establishment of shelterbelts in frontline LGAs, restoration of forest reserves and planting of trees on newly constructed roads.
Some tree seedlings were distributed to the LGAs, emirates, non-governmental organisations and others, to plant in their respective areas.
Badaru said that some other seedlings would be planted by the government at strategic places across the state.
He urged benefitting communities to ensure that the planted seedlings would be nurtured for the benefit of all.
By Muhammad Nasir Bashir