The company responsible for removal of 3,000 tons of fuel oil from a Japanese ship run aground off the Mauritian coast on Thursday, August 13, 2020 said it was almost complete.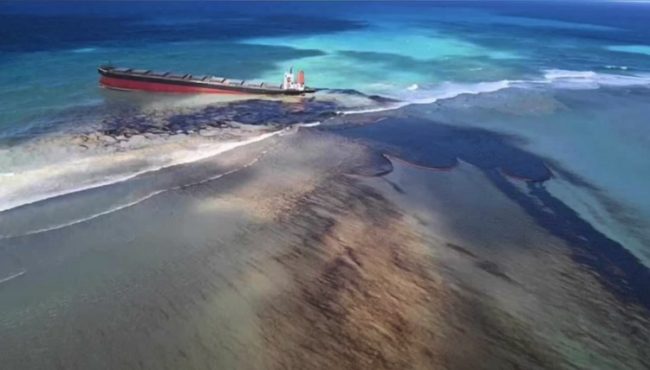 Nagashiki Shipping confirmed that it had removed some 3,000 tons of oil from the ship, which had been transporting about 4,000 tons at the time of the accident.
The vessel ran aground on a coral reef off the Indian Ocean Island on July 25 and had leaked about 1,000 tons of oil into the popular honeymoon resort's pristine coastal waters, home to rare flora/fauna.
There has been a race against time to siphon the remaining oil out of the ship which, authorities warned, cracked and at risk of splitting into two.
Earlier, Mauritius declared an environmental state of emergency, but authorities had been accused of being slow to act.