African governments need to act now and revamp the continent's seed sector for increased agricultural productivity.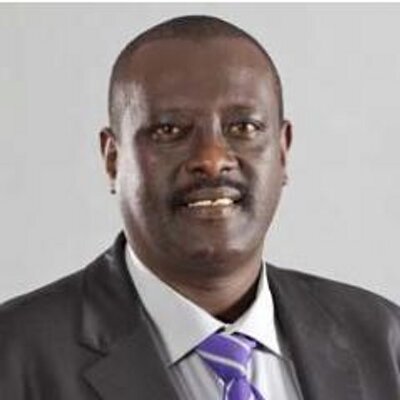 Delegates to the Integrated Seed Sector Development (ISSD) Africa Synthesis Conference that ended on Tuesday in Nairobi, Kenya, who made the submission, said that a vibrant seed sector would help Africa improve food and nutrition security. The experts were drawn from academia, government and the private sector.
"The growth of agriculture in Africa is highly dependent on a vibrant seed sector," says Richard Lesiyampe, Kenya's Principal Secretary in the Ministry of Agriculture, Livestock and Fisheries. He urged African agricultural experts to take action in implementing the laid policies and research findings that will help promote the seed sector.
The experts said that building market oriented and dynamic seed sector that promotes access to high quality seeds would also help the continent implement the Comprehensive Africa Agriculture Development Programme (CAADP) on Accelerated Agricultural Growth and Transformation for Shared Prosperity and Improved Livelihoods.
They noted that a focus on entrepreneurship and market-orientation would capture smallholder farmers as important users and drivers of the seed value chain.
The Piloting Phase of ISSD Africa has worked on the establishment of an African-embedded structure and network of experts, seed programmes, and associated organisations in the public and private sectors. The aim is to work on complex challenges that are of strategic importance to the development of a market oriented, pluralistic, vibrant, and dynamic seed sector in Africa.
The seed sector in Africa, the experts note, is experiencing myriad of challenges such as access to quality seeds and inadequate funding and budgetary allocations. Since its launch in 2014, the ISSD Africa project has tackled four key challenges: how to promote seed entrepreneurship; how to increase access to varieties in the public domain; how to match global commitments with national realities; and how to support seed sector development under CAADP.
"The overall goal is to contribute to increased food and nutrition security and to poverty alleviation in Africa through the establishment of effective and efficient seed systems," said Kouame Mieza, the executive director of Africa Seeds. He lauded the project for its design with a focus on diverse farmer needs across the African continent.
The experts shared the outcomes of the two-year Piloting Phase by the Kenya-headquartered Integrated Seed Sector Development in Africa (ISSD Africa).
At the forum a series of learning topics, where lessons learned were shared, as well as frameworks developed for follow up in a potential subsequent phase of the programme.
ISSD Africa is coordinated by the Centre of Development Innovation (CDI) of Wageningen University and Research Centre (Wageningen UR), the Royal Tropical Institute Kit, and the Future Agricultures Consortium and is hosted in Nairobi by Egerton University's Tegemeo Institute of Agricultural Policy and Development.