The African Network of Environmental Journalists (ANEJ) has taken note of the concerns highlighted in the latest Intergovernmental Panel on Climate Change (IPCC) world report released on August 9, 2021, in Geneva, Switzerland, on current and future climate change challenges around the world.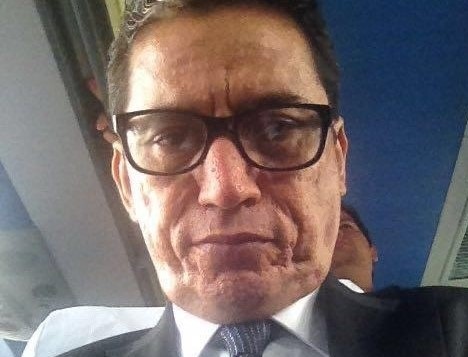 According to the report, scientists are observing changes in the Earth's climate in every region and across the whole climate system. It says, many of the changes as observed in the climate are unprecedented in thousands if not hundreds of thousands of years, and some of the changes already set in motion, such as the continued seas level rise – are irreversible over hundreds to thousands of years.
The report provides new estimates of the chances of crossing the global warming level of one point five degrees Celsius in the next decades and finds that unless there are immediate, rapid and large-scale reductions in greenhouse gas emissions, limiting warming to close to one point five degrees Celsius or even two degrees Celsius will be beyond reach.
The report states that the emissions of greenhouse gases from human activities are responsible for the approximately one point one degrees Celsius of warming since 1850 to 1900 and finds that averaged over the next 20 years, global temperature is expected to reach or exceed over one point five degrees Celsius of warming.
IPCC Chairperson, Hoesung Lee, says, "This report reflects, extraordinary efforts under exceptional circumstance. The innovations in this report and advances in climate science that it reflects, provides an invaluable input into climate negotiations and decision-making."
"This report is reality check," said IPCC working Group 1 Co-Chair, Vlerie Masson-Delmotte. "We now have a much clearer picture of the past, present and future climate, which is essential for understanding where we are headed, what can be done, and how we can prepare."
In view of the IPCC's latest assessment highlighted concerns, ANEJ is calling on network members (the environmental journalists) to effectively disseminate the information on those critical points with the aim to ensure that various countries adhere to the recommended actions to keep the temperatures at the minimum degrees Celsius by the projected time. ANEJ President encouraged journalists to get hold of the copy of the report and unpack issues contained in the document – for the various world audience especially in Africa to intensify efforts to minimize the extreme cases of greenhouse gas emissions.
The IPPC Working Group 1 report, titled Climate Change 2021: The Physical Science Basis, was approved by 195 member governments of IPCC through a virtual an approval session held over two weeks, which started on July 26, 2021.
The Working Group Report 1 is the first instalment of the IPCC's Sixth Assessment Repot (AR6) which will be completed in 2022.
IPCC is the United Nation's body for assessing the science related to climate change.
By Sidi El Moctar Cheiguer, President, African Network of Environmental Journalists (ANEJ)