Part 1: A break from the past is needed to Build Forward Better
Going back to the old normal is not the way forward. COVID-19 has taught us that a world where nearly half of its population do not have what they need to properly wash their hands at critical times is not a safe world.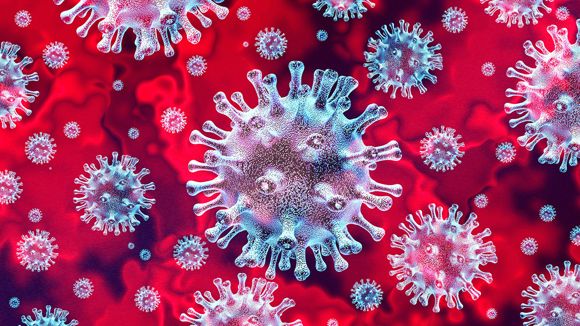 We are delicately and dangerously connected. A disease which started in one city has touched every corner of the world in just a few months. Washing hands at critical times is a crucial defender of our health. If anyone of us is unable to do so because they lack soap, water, or both, then all of us are at risk of life-threatening diseases. Moving forward, when we build the future that we need, we should make sure to invest in the things that matter, however small or inconsequential they may seem.
Last year my car had a slow puncture. I kept pumping in more air in the tyres whenever the pressure got low. It was cheaper to do so at that time, but it eventually cost me more as the costs kept adding up over time. Until I replaced the tyres, the worry of the problem getting worse never left me. Similarly, COVID-19 has not only caused a slow puncture in our lifestyle- it has affected nearly everything so quickly.
It has ripped through most of our economies and almost brought global economic activity to a standstill. Our response cannot be temporal, half-baked, or hap-hazard. We will spend more time and resources in one way or the other if we fail to fix the problem right at this time.
The next public health pandemic should find us better prepared and equipped, but we will not be able to achieve that if we keep mopping the floor and keep failing to fix the leaking tap.
Building the future we need requires us to build forward better and to channel resources quickly and effectively, especially for those who are most vulnerable and are likely to be most hit by the ongoing or the next pandemic. In addition to vaccines and curative health, emerging responses for COVID-19 must deal with preventative measures. Especially ensuring that water and soap are always available to all – they are vital to hand washing, which is our first line of defense against COVID-19 and several other diseases.
COVID-19 has found a path of least resistance through communities where handwashing is a luxury, social distancing is nearly impossible and where the choice to buy a mask competes with the choice to buy food or medicines. Also, affected are the communities where water and sanitation services are either missing or are awfully inadequate.
The researchers at the University of Oxford, Godfred Amankwa and Christian Fischer looked at the correlation between COVID-19 fatalities and poor water, sanitation and hygiene (WASH) services. Their findings, even if only drawn from sub-Sahara Africa, are very telling. They "found a strong correlation between a higher case fatality rate and poorer access to safe drinking water as well as safe sanitation." The correlation was stronger for poor sanitation, which typically has lagged even far behind the access to water even before COVID-19.
We, therefore, need an urgent break from the past to Build Forward Better.
Part 2: Investing in sanitation, water and hygiene creates jobs and is good for the economy too
The impact of COVID-19 is driving most leaders to fix economies which have been brought to their breaking points and have in a way made 2020 the lost year of this decade. But fixing economies alone will not take away the root cause and the vulnerabilities which make us extremely susceptible to public health pandemics. Fixing economies alone will be akin to mopping the floor while the leaking tap continues to gush streams of water.
Luckily, investing in life-saving WASH initiatives is a smart choice. It is good for our health and it is good for our economies. It is also good in its own right. Who doesn't need water that is safe, a dignified place to call a toilet, and soap with which to clean their hands. After all, water is life, and sanitation is dignity.
Most water and sanitation infrastructure are in critical need of rehabilitation, restoration and maintenance. In several places, new infrastructure is desperately needed to reach communities that lack or have inadequate services. Significant investments to build water, sanitation and hygiene infrastructure can create jobs. The construction of water and sanitation systems offers immense opportunities to employ thousands of young women and men.
Investments in extending services through expanding distribution lines and increasing connections for urban populations do not just help, but provide social services for increasingly large urban centers; it also offers jobs in urban areas where risks for political unrest can be rife when services continue to be abysmal. 
The more people can be connected to water and sanitation systems, the larger the customer base for service providers. Given that most people are willing to pay if they can get a good service, this, in turn, can increase the revenue for service providers and create a path for reduced dependence on government grants and subsidies. Consequently allowing governments to spend the limited resources in more vulnerable low-income communities in slums, and rural areas. The ecosystem of services dependent on an efficiently operating water and sanitation system is robust. Human Resources and institutions needed to maintain services and assure quality, are just as important as those needed to build them. The sector provides a plethora of blue-collar jobs.
In India, the Prime Minister's flagship programme, Swachh Bharat Mission (SBM) led to an impact of 7.55 million (full time employment) workers through direct and indirect employment effects. The SBM was a programme aimed at eliminating open defecation in India.
As put by Joseph Kane and Adie Tomer of the Brookings Metropolitan Policy Programme who analysed jobs in the water sector, "water utilities employ many workers, but multiple other industries and establishments, including engineering firms and construction contractors, are essential to the water sector too. Collectively, the water workforce fills 212 different occupations – from positions in the skilled trades like electricians and technicians to financial, administrative, and management positions – that are found everywhere, from big metropolitan markets to smaller rural areas".
Even if their focus was on the US, their finding on the network of jobs associated to the water sector can be easy to see in other countries. They add that the water sector is responsible for "hiring a diverse workforce"  and "can support greater economic mobility."
Equally sanitation and hygiene provide commensurate opportunities for jobs and economic activity for households and communities. But these opportunities cannot be fully harnessed without upfront, and often significant investments in building not only the physical infrastructure but also the human and institutional capacity to develop, regulate and maintain these services. Without these investments, life and dignity will remain at risk.
Governments and their partners must invest in water, sanitation and hygiene as if our economies depend on them, because, well, they do!
To be concluded
By Muyatwa Sitali, Head of Country Engagement, Sanitation and Water for All