The Permanent Secretary, Borno State Ministry of Environment, Alhaji Mohammed Dankoli, has said that the lingering insurgency in the sub-region had worsened desertification in the state.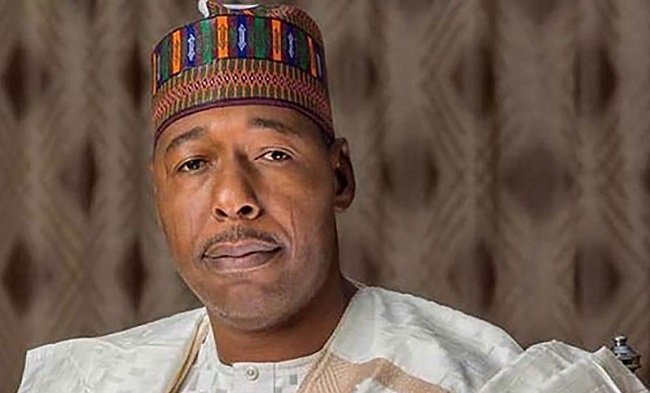 Dankoli, in an interview on Wednesday, March 3, 2021 in Maiduguri, the state capital, said many internally displaced persons ( IDPs) who lost their sources of livelihood had resorted to felling trees for fuel, or to sell as firewood to eke out a living.
According to him, even the military were engaged in clearing trees in forested areas because of the belief that they were being used by insurgents as cover to lunch attacks, as a result of which a lot of trees, some as old as 50 years and above, had been cut down.
"We will start seeing the serious adverse effect of that in the next few years," Dankoli said.
The permanent secretary said that efforts by the ministry and other stakeholders to engage in mass tree planting exercise was also being threatened by the insurgency, as areas mostly affected in the northern parts of the state were not accessible due to threat of attacks.
"Last year, we nurtured one million seedlings but could not distribute all because of the insurgency.
"However, we plan to nurture two million seedlings this year, but the Governor is even insisting on five million seedlings in line with the state's development plan," Dankoli said.
Also speaking, Dr Usman Ali, the Regional Director of African Climate Change Research Centre, an NGO engaged in the fight against desertification in Borno, who also spoke on security challenge in the fight against desertification, said the organisation is now engaged in advocacy and enlightenment of communities on the dangers of desertification and the need for massive tree planting.
Ali said that the NGO had been engaged in enlightening communities on the importance of tree planting, and had actually planted 3,000 trees last year, supplied by its seedling centre.
"We intend to plant 10,000 trees this year, starting from Damasak, the headquarters of Mobbar LGA," he said, adding: "Gum Arabic and Neem trees are part of the seedlings we are going to distribute, because of their capacity to survive arid conditions.
"We have also started talking with local government councils in northern Borno on how to sustain the trees," Ali said.
Research had shown that between 50 and 75 percent of Borno, Adamawa, Bauchi, Gombe, Jigawa, Kano, Katsina, Kebbi, Sokoto, Yobe, and Zamfara states are seriously affected by desertification.
By Yakubu Uba