The Executive Director, Institute of Agricultural Research and Training (IAR&T), Prof. James Adediran, on Tuesday, May 14, 2019 affirmed the institute's commitment to conduct research that would mitigate effects of climate change in Nigeria.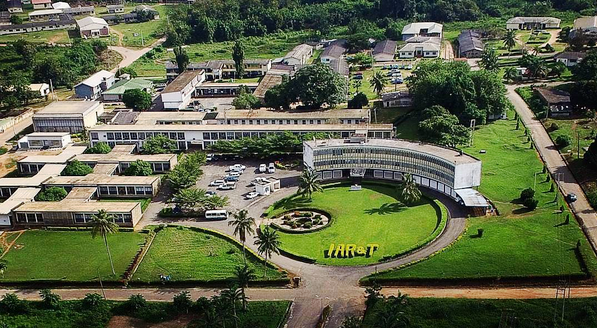 Adediran made the assertion during an empowerment training for farmers on "Improved Soil and Water Management", organised by IAR&T in Ibadan, in collaboration with Ralafe Integrated Engineering Company.
The workshop was sponsored by House of Representatives Committee on Agriculture, Research Institutions and Colleges of Agriculture, facilitated by Linus Okorie, representing Ohaozara, Onicha, Ivo Federal Constituency.
Represented by Dr Jelili Saka, the IAR&T Deputy Director, Adediran emphasised the need for the country to urgently address the issue of climate change and bring about innovative ways of conserving water and maintaining the land.
He said: "All these prompted us to partner the lawmakers to organise this training; the case of population explosion has been a great concern in Africa, as population increases, the need to get essentials of life also increases.
"There will be need to grow more food, meet the basic needs of life, the land should be made productive so that it will continue to yield more for the existing population and incoming generation."
He added that the aim of the training was also to empower farmers on modern technologies on soil facilities management and water conservation.
Head of Land and Water Resources Management Programme of IAR&T, Dr Olateju Adeyolanu, also said that the training was apt "because no one could survive without the soil."
She, therefore, underscored the need to make innovative ways to address the numerous issues confronting the soil.
The soil scientist urged participants to take the training seriously and make good use of the opportunity to achieve the aim of the organisers.
Also, Mr Olabode Ojuola, the Chief Executive Officer of Ralafe Integrated Engineering Company, said that the training was being conducted in a way that farmers would adequately understand it.
He added that "at the end of the training, participants would be empowered on how to invest and be self employed, so be free to interact, ask questions and explore the opportunity."
One of the participants, Chief Eze Ogbajie, assured the organisers that farmers would make good use of the opportunity given them.
Ogbajie thanked the lawmakers, IAR&T and Okorie for the collaboration to organise the training "when it was most needed by the country's farmers."
The two-day training has in attendance, more than 150 farmers from the South-East and some parts of South-West geo-political zones.
The training focused on sustainable soil management, soil fertility management/compost production, erosion control, water management, afforestation, among others.
The IAR&T has a national mandate to conduct research on soil management, among others.
By Chidinma Ewunonu-Aluko