Stakeholders in the Nigerian renewable energy industry on Thursday, March 16, 2023, at a gathering underlined the need to develop and reinforce local indigenous manpower capacity in the renewable energy and energy efficiency industry.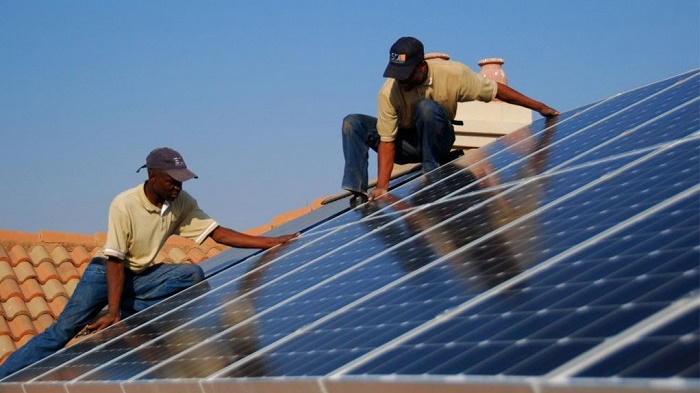 This move was initiated at a virtual session to unveil the National Innovation Diploma (NID) in Solar Energy Technology programme, which is set to commence at the instance of Asteven Energy Institute, a National Board for Technical Education (NBTE) accredited training centre.
According to a representative of NBTE who spoke at the virtual session, Mr Donald Odiyoma, NBTE is the only organisation entitled by law to assess and accredit enterprise innovation centres, a platform under which the Asteven Energy Institute falls under and is accredited as a vocational training centre.
The National Innovation Diploma for Solar Technology is described as a practical-based four-semester, two-year diploma programme conceptualised as a school-to-work programme, whereby training is undertaken with a bent towards proffering easily transferable, replicable and implementable skills in the solar energy industry in Nigeria.
The promoters underscored the need for the certification, in the light of the increase and importance of solar technologies in Nigeria as part of the energy transition plan, adding that there is a dearth of trained and skilled manpower which, if not promptly addressed, might see the industry overrun by quacks and foreign technicians.
"Other industries have certification programmes which determine their skill levels and also regulates those who can practice such skills. Only in the solar industry has it turned into an all-comers affair, with the resultant effect of failed installations, wrong assessments and public apathy," an officials said.
According to Dr Sunny Akpoyibo, the President of Asteven Energy Group, and Chairman Governing Council of the Institute, the drive was borne out of a vision to ensure that Nigeria and indeed, Africa does not become just a project-based location but is able to provide local experts technical manpower resource for the industry and for the quantum of solar projects being undertaken.
Rector of the institute, Prof Magnus Onuoha, a renowned green economist, carbon markets and renewable energy specialist, with this certification, no company, either local or foreign, would have the excuse that there are no trained or skilled technicians in the solar energy space in Nigeria and it would also provide an opportunity to continue upskilling and reskilling capacity in the industry.
This is especially as each NID Programme class is restricted to 30 students to ensure full scale training and impartation of skills; with a JAMB/UTME score of 100 required for admission.
The session ended with a commitment by the Governing Council of the school to sponsor 10 students for the NID programme while individual sponsorships were committed to by attendees including Dr Segun Adaju, immediate past president of the Renewable Energy Association of Nigeria; Dr Paul Abolo, CEO of Ecologistics; and Motunrayo Salami, a strategic development expert.
In attendance at the session were representatives from National Board for Technical Education, Diamond Initiatives, Energy Commission of Nigeria, Rural Electrification Agency, Council for Renewable Energy Nigeria, Sosai Energies, Blue Camel Solar, Nigeria Shippers Association, Solar Energy Society of Nigeria, Renewable Energy and Energy Efficiency Associations Alliance, Sustainable Energy Practitioners Association of Nigeria (SEPAN) and Women in Renewable Energy Association (WIREA).