The Director-General, National Power Training Institute (NAPTIN), Mr Ahmed Nagode, says the institute is collaborating with the Rural Electrification Agency (REA) to develop human capacity in renewable energy.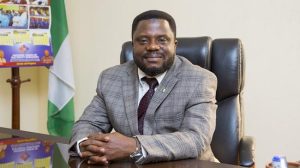 Nagode said this in an interview in Abuja on Wednesday, May 18, 2022.
He said that the decision of both organisations to collaborate was that of the Minister of Power, Mr Abubakar Aliyu, who directed the agencies under the ministry of power to work together.
According to Nagode, the directive of the minister is to ultimately harness the potential of the ministry.
"Under our relationship with REA, NAPTIN has embarked on human capacity development of those to operate and maintain renewable energy, especially in the area of Solar PV installation and maintenance.
"We have a Memorandum of Understanding (MoU) to ensure that we take this across the six-geopolitical zones of the country. Renewable energy is the future of energy and the government is doing a lot.
"We have the policy of 3030, that is the 30 per cent renewable energy by the year 2030,'' he said.
The director-general said in order to align with this strategy, NAPTIN was working with REA to train those to maintain the installation.
Nagode added that the Federal Government was supporting NAPTIN to achieve its mandate.
He said that President Muhammadu Buhari found the institute worthy of a facility being handled by The Agence Française de Développement (AFD) to build a training infrastructure.
"I want to thank Mr President for finding NAPTIN worthy of a facility being handled by AFD, between Nigeria and French government to build a training infrastructure that will transform vocational training in the power sector in Nigeria.
"It is a massive project that will bring more infrastructure to NAPTIN and also increase the number of courses the institute will offer,'' he said.
According to him, NAPTIN has attained the centre of excellence in West Africa.
"We have trained some members of staff of electricity corporations in Liberia, we have also trained staff in the power sector of Ghana.
"We have gone as far as training members of staff of power corporations in Malawi, East Africa. We have also been contracted to train staff of Egyptian Electricity Corporation.
"NAPTIN instructors will be embarking on a trip for that, so we are now globally recognised not only in Nigeria, but on the African continent," he said.
By Constance Athekame