Delegates at the Convention on International Trade in Endangered Species (CITES) meeting in Geneva, Switzerland have listed the Indian star tortoise in Appendix I of the global pact.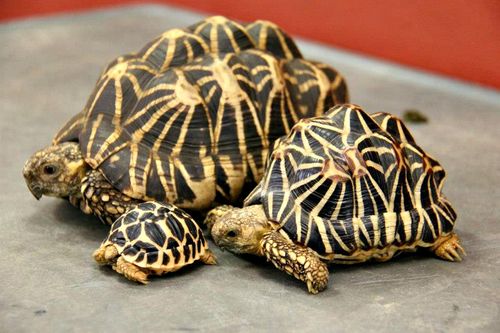 Listing in the Appendix I of CITES includes species threatened with extinction and an imposition of a global ban in their trade. Trade in specimens of these species is however permitted only in exceptional circumstances.
The Indian star tortoise (Geochelone elegans) is a threatened species of tortoise found in dry areas and scrub forest in India, Pakistan and Sri Lanka. This species is quite popular in the exotic pet trade, which is the main reason it is endangered.
In response to the development, Saket Badola, Head of TRAFFIC's India office, said: "This is a stellar outcome for the Indian Star Tortoise. The species is known to be widely trafficked, particularly within Asia, and the Appendix I listing should spur further enforcement efforts and encourage investigation of facilities captive breeding the species to ensure they are complying with regulations."
TRAFFIC, the wildlife trade monitoring network, is a joint programme of World Wildlife Fund (WWF) and the International Union for Conservation of Nature (IUCN). Working globally on trade in wild animals and plants in the context of both biodiversity conservation and sustainable development, the organisation seeks to ensure that trade in wild plants and animals is not a threat to the conservation of nature.