The Indian capital on Monday, November 4, 2019 launched a two-week scheme to ration cars on the roads as part of efforts to control severe levels of air pollution in the city.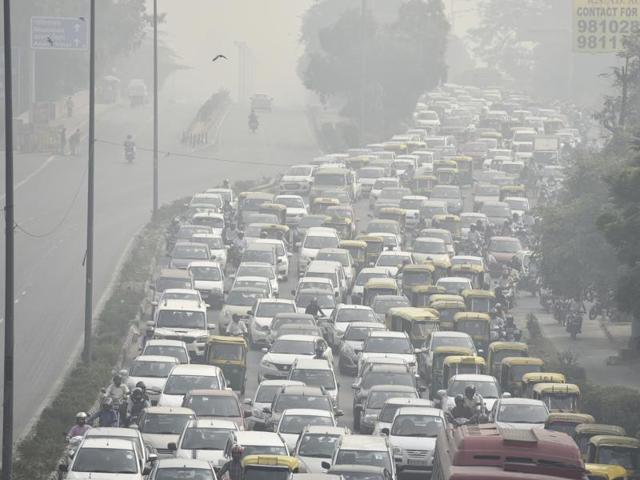 The car rationing system allows private cars with number plates ending with odd and even numbers to ply the roads on alternate days from Monday to Nov. 14, Delhi Chief Minister Arvind Kejriwal said.
Kejriwal said that an estimate of 150,000 cars will remained off the roads on Monday, violators of the odd-even scheme will be fined 4000 rupees (about $57).
It is not clear whether the scheme which was implemented in 2016 and 2017 makes much of a difference to the high levels of pollution usually seen this time of the year.
Crop stubble burning by farmers in Delhi's hinterlands, along with climatic factors like lack of winds adds to emissions from heavy traffic, industry and the burning of garbage and fuel, to spike air pollution in the city in October and November.
According to the Central Pollution Control Board (CPCB),Delhi's air quality index, which measures the concentration of poisonous particulate matter, hovered at severe levels of around 430 to 490 at several observation points on Sunday and Monday,
The maximum reading on the index is 500 and anything above 400 is considered hazardous to health.
The Delhi government declared a public health emergency on Friday with schools to stay shut until Tuesday and the elderly warned not to venture outdoors.
The CPCB data showed that several cities in northern India also recorded dangerous levels of pollution.
Delhi, a city with a population of 25 million, has been ranked among the world's most polluted cities in recent years.