A Nigerian wildlife conservationist, Rachel Ashegbofe Ikemeh, has called on both the Nigerian and UK governments to support organisations that focus on conservation to scale up and expand their reach.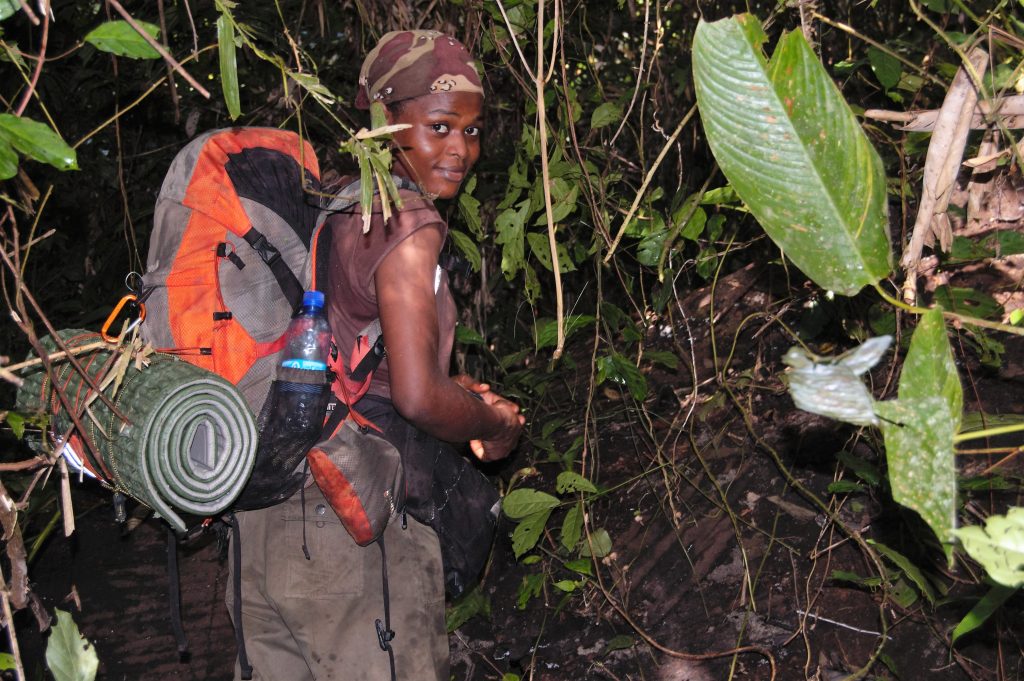 Ikemeh, a Whitley Fund for Nature Award winner and founder of the South West/Niger Delta Forest Project, made the call during a virtual meeting on Wednesday, May 20, 2020 with the British High Commissioner to Nigeria, Catriona Laing; British High Commission's Head of Climate Change and Energy (West Africa), Sean Melbourne; and Second Secretary Political, Dean Hurlock.
The South West/Niger Delta Forest Project is an initiative that puts conservation footprint in about 500,000 hectares of wildlife habitats within threatened forest ecosystems in southern Nigeria.
Ikemeh added that she is engaging with state legislatures to develop revised strategies to improve existing forest and wildlife preservation laws particularly in Ondo State, while also campaigning to stop the hunting and sale of chimpanzee body parts.
According to the British High Commission in Nigeria, nature-based solutions will be a priority area for COP26 and, in the lead up to the conference, the UK Government has been facilitating and encouraging programmes that address biodiversity conservation and sustainable land use. It adds that, in Nigeria, the UK government has been supporting the most vulnerable, and anchoring enhanced and credible climate action, as well as better recovery particularly considering the COVID-19 pandemic.
In April 2020, Ikemeh was the only Nigerian among six conservationists from around the world to win this year's Whitley Fund for Nature Award. The Whitley Fund for Nature (WFN) is a UK-registered charity that offers the Whitley Awards to conservation projects in the developing world. Each winner receives £40,000 in project funding to carry out their vital work. It is commonly referred to as the "Green Oscars". Her Royal Highness, The Princess Royal, is a WFN Patron.
During the meeting, the British High Commissioner congratulated her on winning the award. She also acknowledged her activities and research on the endangered Nigerian-Cameroon chimpanzee and the Niger-Delta Red Colobus monkey. The High Commissioner said that she has planned to visit the region this year, before the COVID-19 movement restrictions curtailed her plans to travel around Nigeria.
She added that she looked forward to the opportunity to travel to South Western Nigeria at some point and would like to meet Ikemeh. She hoped that could happen before the UK hosted the now postponed COP26 in 2021.
Ikemeh discussed her work in species-based and landscape-level conservation. According to her, the South West/Niger Delta Forest Project has been conducting research and proposing urgent actions to conserve forests and wildlife in the region. This includes a distinct group of chimpanzee populations in Idanre Forest Cluster and Ise Forest Reserve in southwestern Nigeria. She said the organisation's efforts have resulted in government approval for the creation of conservation areas within Ise Forest Reserve where exploitative activities will be limited and enforcement scaled up.
When asked about her message for the world on International Day of Biological Diversity and World Environment Day, Ikemeh said both the national and state governments need to adopt pro-conservation policies that promote active protection and management of the conservation areas, she also stressed on the need to protect more places for wildlife and biodiversity in general.
At the end of the meeting, the High Commissioner said: "Rachel's passion for conservation was very obvious during our conversation. In a world where we are losing biodiversity at an alarming rate and our ecosystems are threatened, her voice and the voices of other conservationists serve as a beacon of hope that global decline in biodiversity can be halted.
"We have to find a balance between the political, economic and environmental aspects of biodiversity," she said.