The International Institute of Tropical Agriculture (IITA) says it has embarked on "genetic diversity" land race for African yam-bean crop to improve soil fertility and achieve food security.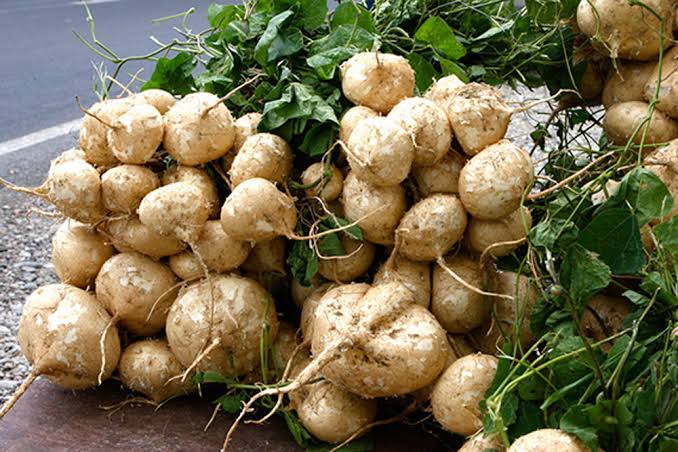 The crop, with over 40 varieties, has the ability to produce bean and tuber, rich in protein and calories needed for human growth and development.
Morufat Balogun, Genetic Professor and Principal Investigator for African yam-bean, IITA, said this at the  ongoing research by the institute, on Wednesday, February 15, 2023, in Kano.
She said the crop could also withstand climatic changes after showing prospects even in areas with less rain fall.
The agronomist described AYB as high nutritional packed crop abandoned due to introduction of quick maturing crops.
According to her, the crop has the ability to withstand changing climate conditions as shown by research.
"African yam-bean is an indigenous crop. It is a legume, traditionally held in high importance, especially in south western Nigeria.
"Taking Africa yam-bean secures the health and nutrition of the family because it contains more than 30 per cent of protein, higher than other plants and crops.
"It also has the ability to fix atmospheric nitrogen. All crops usually require nitrogen phosphorus and potassium and some micro-nutrients for them to grow well in the soil.
"This crop is able to fix the nitrogen in the air and convert it to what is needed in the soil; that means, it will reduce the use of synthetic fertilisers and bring farmers more profit by spending less on fertilisers.
"It has been forgotten due to national and international support as well as funding for crops like cowpea and soybean," Balogun said.
She said the rebirth of the crop would lead to better environmental preservation thereby leading to higher food security, adding that "this was because it came with better options and more nutrients".
By Aminu Garko