The International Institute of Tropical Agriculture (IITA), Ibadan and the Ghana Ministry of Agriculture on Thursday, September 16, 2021 in Ghana inaugurated a project to accelerate impact of climate research on Africa.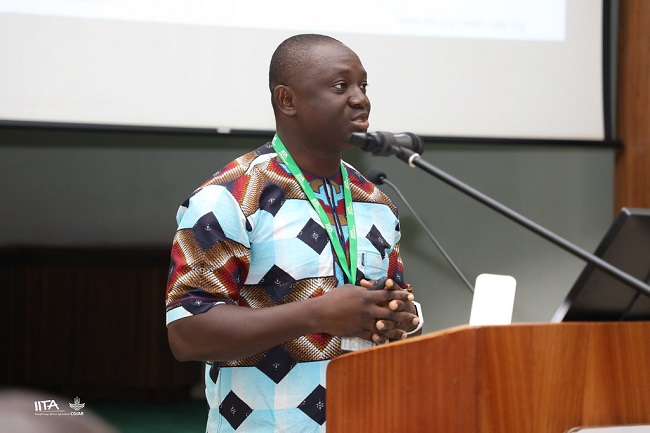 A statement issued in Ibadan on Thursday by IITA's Communication Officer, Mrs Tolu Olabode, said that the project, tagged "Accelerating Impact of Consultative Group for International Agricultural Research (CGIAR) Climate Research for Africa-Ghana Cluster (AICCRA)" was to ensure food security on the continent.
The statement quoted the AICCRA-Ghana Cluster Leader/ Coordinator, Dr Ghislain Tepa-Yotto, as saying that the project, funded by the World Bank, supports the CGIAR Climate Change, Agriculture and Food Security (CCAFS) Programmes targeted specifically at Africa.
Tepa-Yotto said it aimed to promote resilience to climate change and improve food security in the six targeted World Bank International Development Association (IDA)-eligible countries in Africa including Ghana.
The cluster leader said that the project led by IITA would focus on bridging the gap between research institutes that produce improved technologies and the development organisations that promote the adoption of improved technologies including digital climate advisories.
"The project will also specifically launch a One Health platform for climate-driven pests and diseases, and will share expertise to strengthen the technical, institutional, and human capacity needed to move CGIAR innovations off the shelf.
"As part of the objectives, AICCRA will strengthen the capacity of participating CCAFS partners and stakeholders, enhance access to climate information services and validated climate-smart agriculture technologies.
"This will fill a critical gap by making cutting-edge CGIAR research and innovation available to National Agricultural Research Systems (NARS) and other key stakeholders in Africa.
"It will support knowledge creation and capacity building activities to enable regional and national-level stakeholders to take Climate-Smart Agriculture (CSA) innovations to scale.
"The project will provide gender and one health-smartness assessments of CSA options for accelerated uptake of innovations, among other activities," Tepa-Yotto said.
According to him, the project is anchored by CGIAR's multi-stakeholder platform of the Biorisk Management Facility (BIMAF) hosted by IITA's station in Republic of Benin, West Africa.
He listed other partners to include: CGIAR Research Programme on CCAFS, International Water Management Institute (IWMI), Alliance Bioversity-CIAT, World Agroforestry (CIFOR-ICRAF).
Tepa-Yotto said that AICCRA would facilitate the development of Climate-Informed Services (CIS) and promote the adoption of CSA solutions across sub-regions within African countries that are extremely vulnerable to climate change.
"The project will also support on-the-ground activities in selected countries where CGIAR science has the greatest chance of success in delivering catalytic results, which can be adopted by other countries in the region," he said.
By Chidinma Ewunonu-Aluko