Ifokobale, one of the communities that make up Ogijo, a border town between Lagos and Ogun states had experienced a fairly pleasant environment prior to the establishment of some companies that the residents thought would upgrade the up and coming suburb.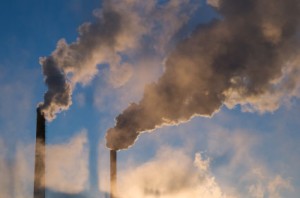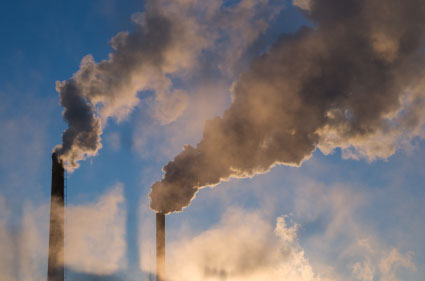 The quest for socio-economic gains has been viewed as the main cause of environmental and physical pain, and of note are the activities of firms like Phoenix Steel Company, Mayor Steel Company and Metal Recycling Company in Ifokobale Community Development Area (CDA) in Ogijo, Sagamu Local Government Area of Ogun State.
The companies operate their heavy equipments simultaneously every minute of every day with a cloud of thick smoke that envelope Ifokobale like a blanket. According to residents, the most remarkable effect, aside visibility problem, is the odour that emanate alongside the fumes, thereby leaving residents gasping for breath.
Ifokobale, a community of about 500 residents, is characterised by numerous uncompleted buildings and un-tarred roads, which serve as dump sites for industrial waste from the metal recycling companies. The residents believe that this action may further hinder the development of the region. The community lacks basic amenities like electricity, pipe borne water, public schools and access to good medical care that would have served as a palliative measure for the indigenes.
According to some residents, the pollution is threatening their means of livelihood. One of such is the farming business of a retired accountant-turned-livestock farmer, Fatai Olalekan Salami, who started his poultry farm and animal rearing in 2005. He said his business had been on the progressive path and was largely successful but that since the establishment of the companies about two years ago with one directly opposite his farm, things never remained the same again.
He said: "My cost of production has accelerated and its almost overrunning my terminal yield. All I know is that each time the vet (veterinary doctor) consultant visits the farm, he usually complains that the birds are suffering from a chronic respiratory disease (CRD). He added that the casualty level had equally gone up, with the birds laying smaller eggs."
Humans are not spared either. Mrs Funke Alaba, a business woman, shared the pains of her four-year-old daughter, Precious, who is suffering from a strange illness. According to her, barely three weeks after the family moved into Ifokabale, Precious took ill with a serious cough that lasted about three months.
"When I visited the hospital (Dorin Hospital, Ajah) the doctor diagnosed that though she had cough, she is also suffering from breathing congestion," she stated, pointing out that, after treatment, Precious still suffers for cough.
"The doctor advised us to leave Ifokabale, but we cannot do so because of the cost of relocation."
Another resident, Mr. E. O Fadesere, said that though he hadn't felt anything physically, he however believes that the companies are doing damage to lives and the environment. "Anytime the machines are working, it's like rain wants to fall. Though I have not been to the hospital, I know the smoke most have an effect."
Mrs. Adepoju, a school teacher, said she first noticed the problem in 2010, after three years of residence in the neighbourhood.
"I thought it was about raining but for the smell I perceived. I called on my husband who told me it was from the new company," she stated, adding that whenever the smoke envelopes the community air space, she feels nauseating. "I'll be feeling like a pregnant woman and would be spitting (salivating) and want to vomit."
Another resident submits that he usually felt sensation in his throat whenever Ifokobale is cloudy with smoke from the recycling companies.
All over Africa, studies have shown that air pollution from all the four sourcesadversely affects people's respiratory health. Despite this realisation, little orno attention has been given to the subject thereby making control of this man-made nuisance difficult, or in some places even apparently impossible. But a man-made problem needs another man to put it under control.
According to a scientist, M.O. Tanimowo, air pollution is  due to gases and dust that singly or in combination cause respiratory impairment if inhaled over a period of time.
The irony of the whole saga is that these companies in Ifokobale are operated in order to bring sanity to the environment by recycling urban and industrial waste. But the reverse appears to be the case.
By Samson Asije