The Food and Agriculture Organisation (FAO) has in a recent report named the International Centre for Energy, Environment and Development (ICEED) as a partner in the fight against famine in the northeastern part of Nigeria.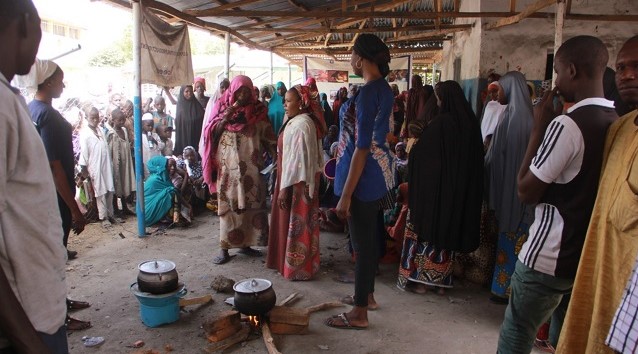 Other partners named include the Federal Ministry of Agriculture, State Ministries of Agriculture and Natural Resources, and the Borno State Government.
In the report, titled "Fight against famine in Yemen, Somalia, South Sudan, northeastern Nigeria", the FAO gave a snapshot of a two-year programme implemented between December 4, 2017 and December 4, 2019, with the objective of contributing to the protection of vulnerable populations in northeastern Nigeria, Somalia, South Sudan and Yemen.
According to the report, 1,968 households in northeastern Nigeria were reached with fuel-efficient stoves. Also, there were training sessions on the benefits of using fuel-efficient stoves, as well as demonstration events on the use and features of the fuel-efficient stoves. Each stove was accompanied with a brochure in local languages of Hausa and Kanuri, translated by ICEED language experts.
ICEED partnered with the FAO in delivering the project through the training of Internally Displaced Persons (IDPs), returnees and host community members, on the use of local materials in the production of fuel-efficient wood stoves. The trainings were conducted in training centres equipped with kilns for stove firing.
The trainees were also given stove business development trainings and market expansion, where ICEED led the stove entrepreneurs in neighbourhood market fairs. ICEED also conducted community awareness creation on the benefits of the stoves, as well as camp and community demonstration on the use and key features of the improved stoves.
Many of the trained entrepreneurs have reportedly continued to produce these stoves as a livelihood engagement.