The S.A.G.E. Innovation Centre has announced that the winner of the Climate Pitch Competition Award 2019 is the initiative "Teach Recycling Early", an initiative of the International Climate Change Development Initiative (ICCDI).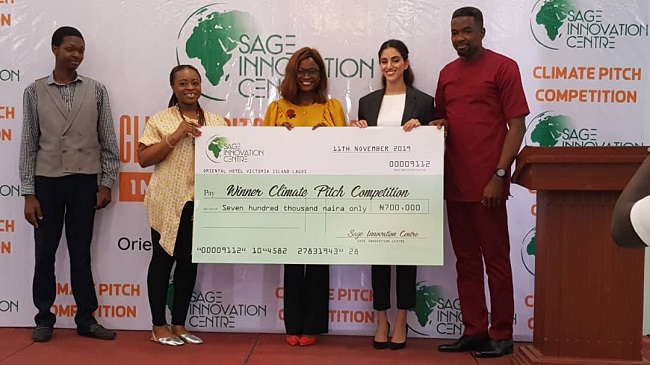 The winning entry is a platform aimed at primary and secondary schools that educates children on key environmental projects like waste management (recycling) and climate change.
The S.A.G.E grant, valued at N700,000, is said to be a celebration of organisations who act to achieve climate progress. Representing the co-founder of ICCDI Africa for the pitch was the Campaign Manager, Abimbola Abikoye.
The S.A.G.E. founder revealed her passion for supporting climate-smart cities – those that are low-carbon and climate-resilient – as a critical part of addressing climate change.
"Becoming a climate-smart city requires an integrated approach that combines planning, policy, regulation, and investment. The pitch hub reflects my passion to help plug innovative ideas into our ecosystem of experts ready to build climate-smart cities," Naza Alakija said.
According to officials, the Lagos-based ICDDI was created out of the desire to address numerous environment related challenges relating to climate change, disaster risk reduction, sustainable agriculture and food security, biodiversity conservation, youth leadership and development, and renewable energy.