The Nigerian Hydrological Service Agency (NIHSA) has advised Nigerians to be ready to prevent and manage flood incidents as the country is now in the peak of rainy season.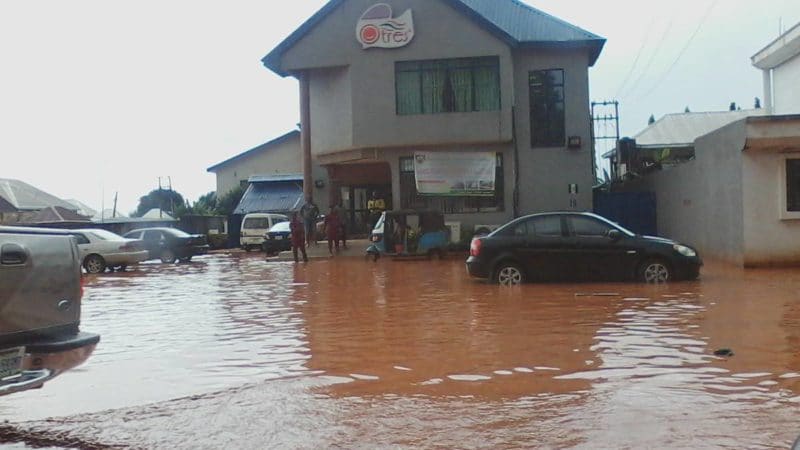 NIHSA gave the advice in a statement in Abuja on Wednesday, September 5, 2018 signed by its Acting Director-General, Alhaji Ahmed Bashar.
The agency said that the months of July, August and September remained critical periods for flooding incidents in the country.
''The 2018 Seasonal Rainfall Prediction released earlier in the year by the Nigerian Meteorological Agency (NIMet) gave Sept. 28 as the earliest cessation date of rainfall in Sokoto and Katsina.''
The prediction said December is the earliest cessation date for the southern coastal cities; this means that Nigeria is still within the peak of raining season.
''In the light of the above, NIHSA wishes to inform the general public that the country is still in the peak of rains and should be prepared in the event of any flood incidents, it said.''
According to the agency, the flood level and the discharge of River Niger have continued to increase.
''A flood level (stage height) of 9.67m and a discharge of 20,578m3/5 have been recorded on Sept. 5. These figures are higher than the corresponding values of 9.34m and 19,456m3/5 recorded on Sept. 5, 2012.
''This is the year the country witnessed the worst devastating incidents in recent history,'' the agency said.
According to NIHSA, the Government of Cameroon has not commenced spilling water from the Lagdo Dam as being reported in certain quarters.
''During periods of high flows (July, August and September), any rise in the water level leading to flooding in the Benue valley is often erroneously attributed to release of water from the dams.
''It is often the inflows from the tributaries of River Benue that cause the flooding of their catchments,'' it said.
NIHSA recalled that Nigeria signed a Memorandum of Understanding (MoU) with the Government of Cameroon to notify her ahead of time in the event of any planned release of water from the dam.
The agency said it was in constant touch with the managers of the dams and would continue to monitor the trends in levels of water in the nation's rivers, and issue warning alerts as appropriate.
By Deji Abdulwahab